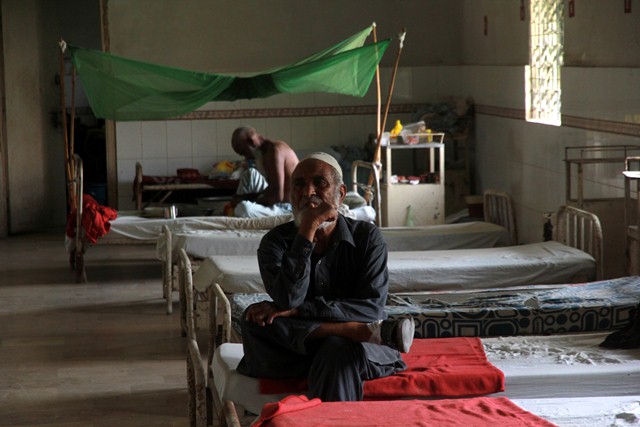 ---
KARACHI:
Every year, approximately 200 to 300 new leprosy cases are registered all over Pakistan. Last year, 225 new cases were registered, out of which 13 were children .
Sindh has the largest number of leprosy patients. In 2020, there were 81 new registered cases. So far in Pakistan, there have been 58,500 registered cases as of 2020. According to WHO guidelines, Marie Adelaide Leprosy Centre (MALC) is planning to start a pilot project in Karachi and one in Balochistan to implement a single dose medicine (Rifampicin).
This medicine is successfully being used in different countries. These views were expressed by leprosy experts, including MALC Chief Executive OfficerMervyn Lobo and others a press briefing organised by centre to mark World Leprosy Day 2022.
The event was held at the MALC head office, Leprosy patients were also present on the occasion.
Mervyn Lobo further said that WHO is recommending the implementation of 'Single Dose Rifampicin' to all contacts of newly diagnosed patients of leprosy. It is claimed that this single dose treatment will give 55 to 60 per cent protection against the development of leprosy.
He further revealed that new cases of leprosy are less than one per cent in every 100,000, while the disability ratio is also less than one in 100,000 patients. Among children, the ratio is less than one in a million .
This year, the theme of World Leprosy Day 2022 is 'United for Dignity'. This day is commemorated to refresh the world to pledge alliance with people affected by the disease.
Lobo said that Dr Ruth Pfau, a founder member of MALC, has devoted 57 years of her life to the cause . "In order to preserve her fond memories, MALC had converted her humble abode into a museum showcasing her belongings, awards, publications and some of rare pictures. This museum, inaugurated last year on the occasion of World Leprosy Day, was opened to the public.
Dr Ali Murtaza, in his remarks, said that leprosy control does not mean that it has been eradicated. "Despite all achievements, there are still many cases who can infect others. They need to be detected early so that they can be treated to stop further spread of the disease. Every year the number of new cases is being reduced."
Published in The Express Tribune, January 30th, 2022.
COMMENTS
Comments are moderated and generally will be posted if they are on-topic and not abusive.
For more information, please see our Comments FAQ