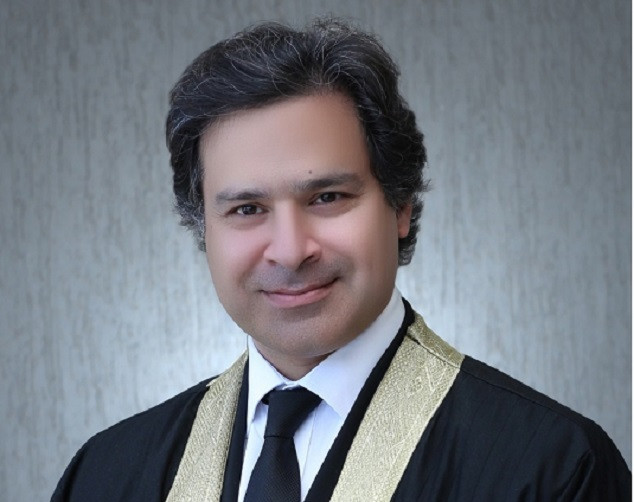 ---
ISLAMABAD:
A notification by the Khyber-Pakhtunkhwa (K-P) government for the acquisition of the ancestral house of Islamabad High Court (IHC) Justice Miangul Hassan Aurangzeb, paternal grandson of Wali-e-Swat, was withdrawn after the intervention of the federal government.
The same judge is hearing the federal government's petition against the Pakistan Information Commission (PIC) order to give details of the gifts received by Prime Minister Imran Khan from abroad. Last month, during the hearing, the judge had said the gifts should be displayed in museums.
In a notification dated October 21, the K-P government said it wanted to turn the residence of the former ruler of Swat situated in Saidu Shariff into a museum to preserve the heritage and boost tourism in Swat.
According to the notification, the Directorate of Archeology and Museums intended to "purchase the house of Wali-e-Swat who has led his whole life for the prosperity and welfare of his people by promoting education, building schools, hospitals, and roads in the region".
اسلام آباد ہائی کورٹ کے جسٹس میاں گل حسن اورنگزیب نے توشہ خانہ تحائف کی تفصیلات پبلک کرنے کے کیس میں ابزرویشن دی حکومت ان کو تحائف کو میوزیم میں کیوں نہیں رکھتی؟حکومت نے اسکا تو جواب نہیں دیا لیکن خیبرپختونخواہ حکومت نے جج صاحب کے سوات کے گھر کو میوزیم میں تبدیل کرنا شروع کردیا pic.twitter.com/Nn16RIq1Ge

— Saqib Bashir (@saqibbashir156) December 3, 2021
"The residency of Wali-e-Swat is an important heritage building and this directorate is keen[ly] interested in [the] preservation and conservation of this building which will play a vital role in [the] development of tourism and promotion of Swat valley heritage.
Read IHC bans constructions in Margalla Hills Park
"Therefore, your good office is requested to impose Section 4 of the Land Acquisition Act 1894 on the subject building and provide the same for publication in the Government Gazette," the notification added.
Notification withdrawn
However, after the news of the notification emerged on Friday, the letter pertaining to its withdrawal was disclosed.
According to government officials, Attorney General of Pakistan Khalid Jawed Khan took notice of the letter last month and advised the federal government to intervene.
Subsequently, the federal government authorities intervened and urged the K-P government to recall its order regarding the conversion of the IHC judge house into a museum.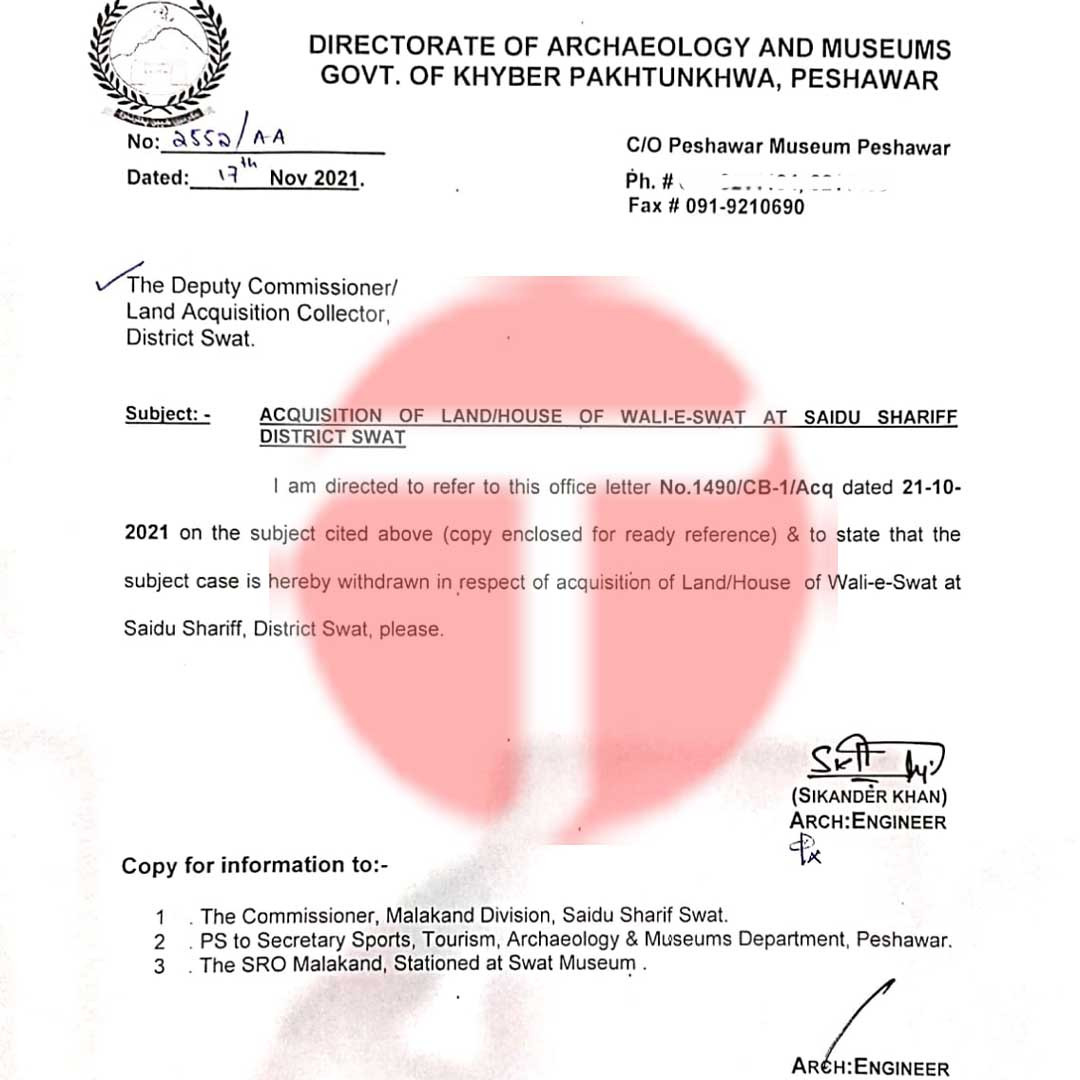 COMMENTS
Comments are moderated and generally will be posted if they are on-topic and not abusive.
For more information, please see our Comments FAQ