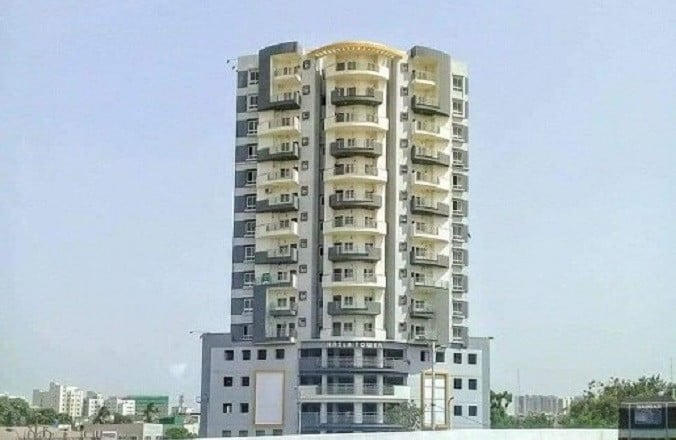 ---
KARACHI:
Chief Justice Gulzar Ahmed on Wednesday directed Karachi Commissioner Muhammad Iqbal to demolish Nasla Tower on an immediate basis and submit a report to the court today.
The chief justice made these remarks as a three-member bench took up a case pertaining to Nasla Tower at the Supreme Court's Karachi Registry.
At the outset of the hearing, the CJP expressed annoyance with the commissioner over the administration's failure to demolish the residential building. Justice Gulzar said the commissioner should quit his job if he could not perform his duties. "We will send you to jail straight from the court," he warned.
The commissioner tendered an apology to the court. He was directed to go to the tower and initiate its demolition. The judge told him to submit reports concerning Nasla and Tejori towers.
Read SHC extends pause on Gulshan-e-Mustafa demolition
After the hearing, the commissioner along with other officers reached Nasla Tower where demolition work was underway. He said the tower was being demolished from the inside whereas demolition of the exterior will begin in the evening.
A day earlier, the demolition work was reportedly halted by an assistant commissioner on safety grounds after large blocks of rubble fell on the road during the demolition process.
The tower will be destroyed through the traditional use of machinery and labourers.
COMMENTS
Comments are moderated and generally will be posted if they are on-topic and not abusive.
For more information, please see our Comments FAQ