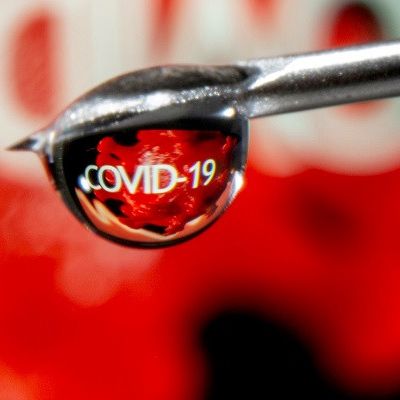 ---
ISLAMABAD:
Special Assistant to Prime Minister on National Health Services, Regulations and Coordination Dr. Faisal Sultan has said that the government has successfully achieved the target of administering 100 million doses of Covid vaccine across the country.
In a message on the occasion, Dr Sultan said that the target was achieved with the support of all Pakistani citizens and numerous organizations particularly the National Command and Operation Center (NCOC) for making effective strategies to ensure vaccination.
He also thanked the provincial health ministries, provincial administrations, vaccinators, and other staff of the immunization programme and National Disaster Management Authority (NDMA). He also acknowledged the services of different public organizations which ensured the purchase and availability of vaccines across the country. He said that the effective participatory role of all organisations made it possible to achieve this target.
He appreciated the role of the National Database Registration Authority (NADRA) and other information technology-related organisations for documenting and ensuring the successful functioning of National Immunization Management System (NIMS) software.
He said that so far 130 million doses had been provided to the government of Pakistan, out of which 100 million doses were purchased by the government, six million doses were received from Chinese donation while 25 million doses were arranged from the Covax facility.
He also thanked the international organisations for their support in protecting the lives of Pakistanis from Covid while arranging vaccines against this disease. He also said that the government efforts at the federal level remained successful in managing 100 million vaccine doses for the people.
Door to door vaccinations
Read More: Vaccine inequity mars global Covid-19 vaccination drive
In more Covid news from the rest of the country, Punjab Health department will start 'Reach Every Door' vaccination drive in order to meet the province's Covid-19 vaccination targets from Monday.
Punjab Secretary Primary and Secondary Healthcare Department, Imran Sikandar Baloch said the aim of the drive is to ensure 100% of the targeted people are vaccinated adding that legal action will be taken against those who refuse to get themselves vaccinated.
He said the performance scorecard of CEOs from District Health Authorities has been linked with the ratio of coronavirus vaccinations in their respective districts, Radio Pakistan reported. He said 14,000 new vaccination centers would be set up in the province to vaccinate more people. APP
Covid cases
Covid cases across Pakistan have remained steady with 591 confirmed new cases bringing the national total up to 1,268,536 cases. There have been 18 confirmed deaths from Covid in the last 24 hours making a total of 28,377 deaths from the disease while the active cases remain at 23,917. On a positive note, 737 people have recovered from Covid making 1,216,242 the national total for recoveries.
The national Covid numbers across regions has seen minimal rise in the northern parts of the country while the largest number of new confirmed cases have been in the already case-heavy provinces of Sindh and Punjab. Sindh had roughly 300 confirmed new cases moving up from 467,142 to 467,425 in the last 24 hours while Punjab moved up from 438,818 to 438,989 which is a rise of 171 cases in the same timeframe.
There were only 7 new cases in AJK while G-B only reported 1 new case in the last 24 hours. Total confirmed cases in the region stand at 34,435 in AJK and 10,383 in G-B. KP saw a surge of roughly a hundred new cases as their total figure rose to 177,440. Balochistan province reported 14 new cases and their tally came to 33,185 while Islamabad reported 24 new cases making a total of 106,679 confirmed cases for the capital territory.
COMMENTS
Comments are moderated and generally will be posted if they are on-topic and not abusive.
For more information, please see our Comments FAQ