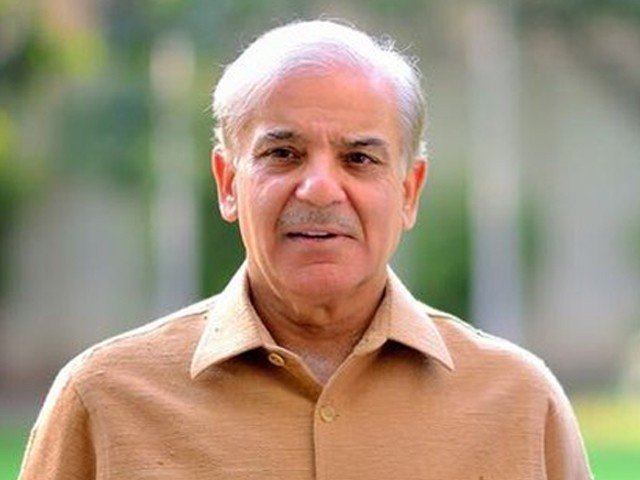 ---
LAHORE:
Condemning slogans raised against the top boss of Pakistan's apex intelligence agency during Pakistan Muslim League-Nawaz (PML-N) leader Maryam Nawaz's speech at a Pakistan Democratic Movement (PDM) rally in Faisalabad, PML-N President Shehbaz Sharif said chanting slogans against heads of armed forces is against national interest and that no one should be allowed to do this.
Shehbaz Sharif speaking to the media in Lahore on Sunday said transfers and postings within armed forces is a routine matter and no one should interfere with it. His statement remains in stark contradiction to his niece Maryam Nawaz's narrative, who had spoken on the issue during the said rally.
Shehbaz said that the person who had raised slogans demanding resignation of the top boss of our intelligence agency has nothing to do with PML-N and that slogans raised in Faisalabad do not reflect official PML-N policy. He said that for any country its army is integral for its defense, adding that PML-N will not allow Pakistan to become part of any international conspiracy.
Read more: Govt has become a burden on masses, Shehbaz tells NA
The PML-N president said that inflation was the biggest problem of Pakistan, against which the opposition had mobilised, adding that inflation and unemployment had made life difficult for the people all over Pakistan.
"These people used to say that if there is inflation in the country then the prime minister is corrupt. Today, people are starving due to high inflation with the prime minister taking a U-turn on every issue," he added.
Shehbaz said that people were fed up with the PTI-led government and the time for it to "go home" had come. "We will not tolerate it anymore... our movement has started and we will expose the government now," he stated.
The opposition leader said that only parliament guaranteed the rule of law, adding that this government is running its affairs through presidential ordinances.
Shehbaz, in a statement issued earlier by his party on the microblogging site Twitter, had said that every minute of this government was costing Pakistan billions of dollars. "Raising food prices further after announcing to control inflation... is this what you had promised?" he questioned.
"This government is deceiving and lying to both people and IMF," stated the PML-N handle.
In his speech during a National Assembly session earlier, Shehbaz said that price hikes were hitting the masses like drone strikes, adding that everyone is saying that this is the worst government in 74 years.
"People are starving. Flour and pulses are out of reach of a family earning Rs20,000 a month," Shehbaz told the lawmakers. "This government has become a heavy burden on the country today. We hear from the government about the State of Medina, day and night but there is no comparison between this governance and the governance of State of Medina," he added.
Also read: Shehbaz told not to make 'unconstitutional' demands
"There was no injustice or apathy in the State of Medina, no one was sleeping hungry, there was no unemployment, there was no injustice with the widows. This government, in the name of State of Medina, increased electricity tariffs. How will the poor masses pay for electricity bills and medicines?" he bellowed.
The opposition leader said that the government tried tooth and nail to meet the conditions imposed by the International Monetary Fund (IMF) for its loans, yet the global lender was still not satisfied. "Only God knows what this disaster would culminate in as the economy has been ruined," he added.
COMMENTS
Comments are moderated and generally will be posted if they are on-topic and not abusive.
For more information, please see our Comments FAQ