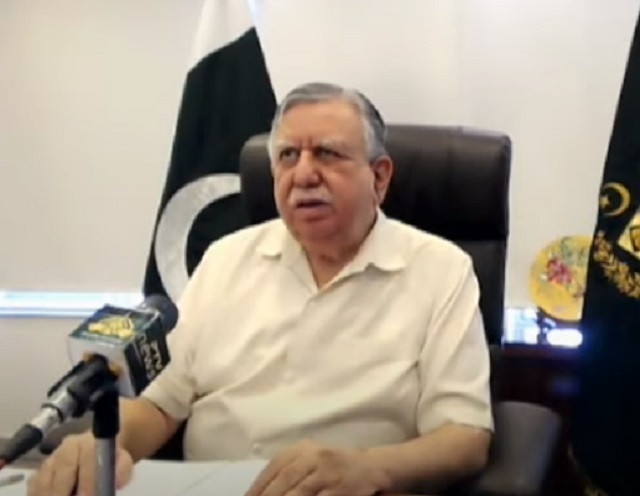 ---
A report released by the Federal Bureau of Statistics on Sunday stated that the prices of essential commodities have gone up sharply during the tenure of Finance Minister Shaukat Tarin.
According to the statistics agency, a 20 kilogramme (kg) bag of flour has gone up by an average of Rs210.05 in six months while the price of sugar has gone up by an average of Rs3.23 per kg.
Similarly, the price of ghee has gone up by Rs46.73 per kg in the last six months while the prices of mutton and beef have risen by Rs101.7 per kg and Rs62.2 per kg, respectively.
As per the document, the price of yoghurt has increased by Rs5.19 per kg while red lentils became expensive by Rs25.74 per kg. Egg prices have also risen in the last six months.
Moreover, the price of onion has increased by Rs16.27 per kg, tomato by Rs11.38 per kg, potato by Rs7.59 per kg and garlic by Rs102.54 per kg.
Meanwhile, the price of LPG domestic cylinder has also gone up by Rs802.5 in the last six months whereas the price of jaggery has gone up by Rs17.24 per kg and the price of fresh milk has increased by Rs4.55 per litre.
However, the price of yellow lentils has decreased by Rs65.23, green lentils by Rs16.86 while the price of chickpea lentils has decreased by Rs2.08 per kg and the price of live chicken has come down by Rs7.32 per kg during the last six months.
It should be noted that Prime Minister Imran Khan had given the task to Tarin as Finance Minister to control inflation as government members had described inflation as the reason for removing his predecessor Hafeez Sheikh from the post of finance minister.
COMMENTS
Comments are moderated and generally will be posted if they are on-topic and not abusive.
For more information, please see our Comments FAQ