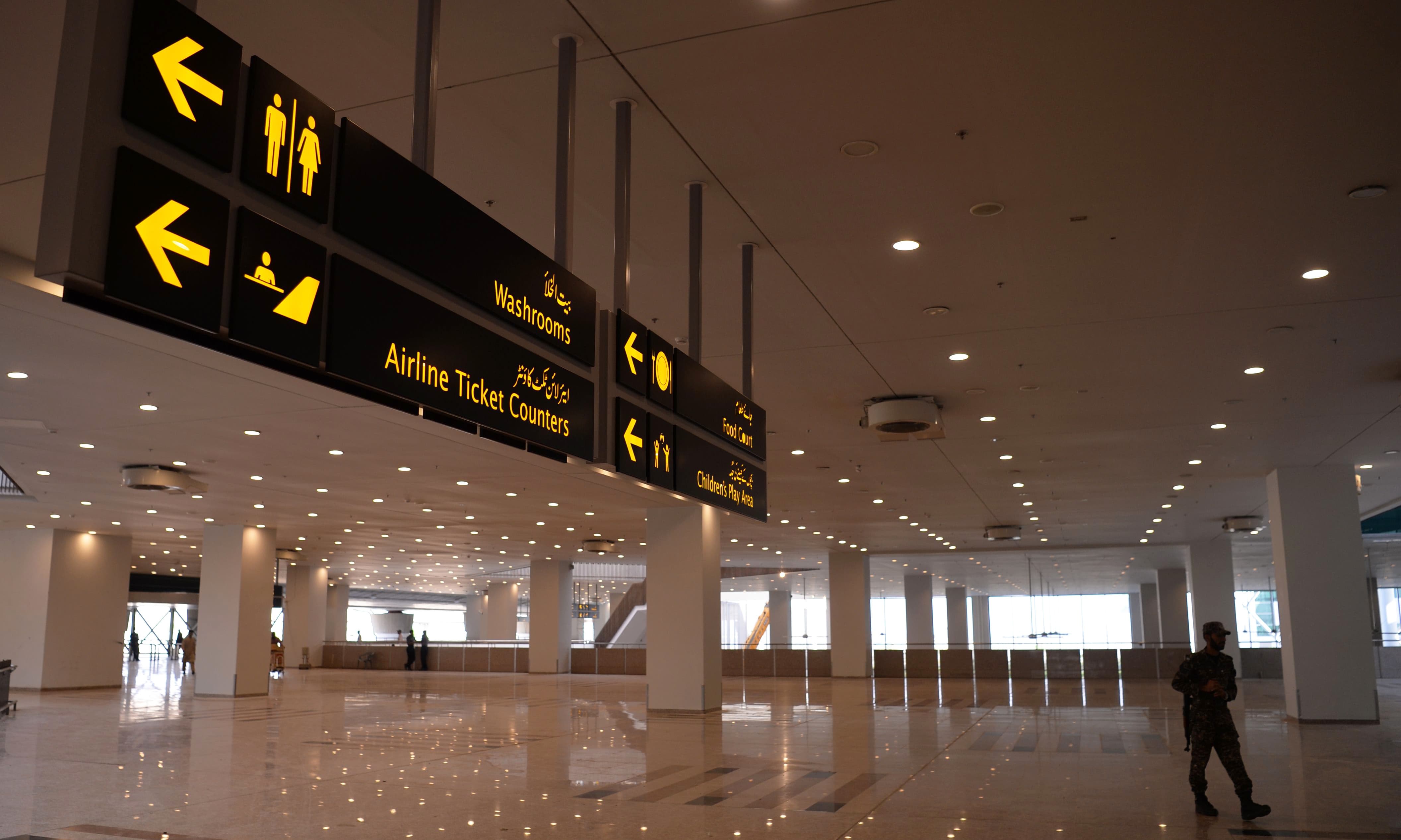 ---
RAWALPINDI:
To provide some relief to passengers, the Rawalpindi District Administration has approved a new air-conditioned, round-the-clock and affordable shuttle service from Rawalpindi to Islamabad International Airport (IIA).
The route will start from two points – Rawat and Gulzare Quaid – in Rawalpindi, while its commencement point in Islamabad will be Pak Secretariat.
In the absence of a convenient transport service from the twin cities to IIA, passengers are forced to pay up to Rs3,000 during the day and often Rs4,000 at night to reach their destination.
Similarly, airport employees have no option other than changing three to four vehicles on the way to their workplace, costing them roughly half of their salaries.
Two private transport companies have also offered to run buses on this route.
Aviation Minister Ghulam Sarwar Khan told The Express Tribune that preparations for launching the new shuttle service have begun and would be operational in less than two months.
Outlining the features of the service, he disclosed that the route will start from Rawat and reach IIA via Sawan Camp, Kutcheri, Mall Road, and Peshawar Road. Meanwhile, buses on the other route will run from Gulzar Chowk and reach IIA via old Benazir Bhutto International Airport and same routes as above. From Islamabad, passengers will travel from Pakistan Secretariat directly to IIA.
The minister added that the service will be functional round the clock, but rates are yet to be finalised.
Sarwar said the transport service will benefit millions of passengers and employees travelling from the twin cities to the airport.
Published in The Express Tribune, October 17th, 2021.
COMMENTS (1)
Comments are moderated and generally will be posted if they are on-topic and not abusive.
For more information, please see our Comments FAQ