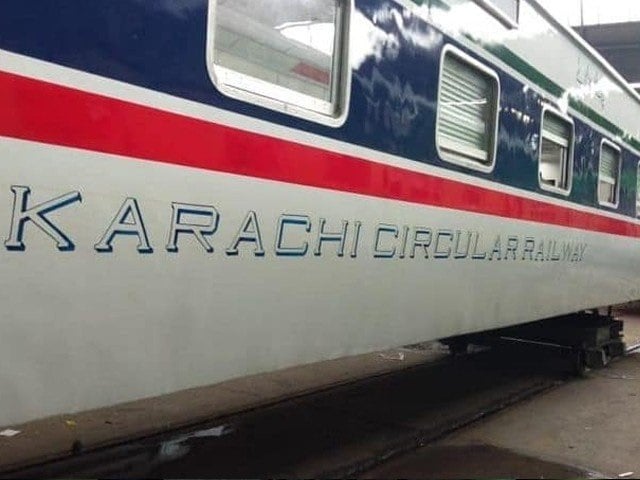 ---
KARACHI:
It has been recommended that the long-awaited revived edition of the Karachi Circular Railways be linked to the Jinnah International Airport so that both locals and foreigners could avail the facility.
The suggestion was made by Senate Standing Committee on Railways Chairperson Muhammad Qasim.
"The committee will also recommend that KCR be linked to the airport so that passengers from within and outside the country can also avail this facility," Qasim said. He was speaking to a meeting of the committee at the City Station on Tuesday.
The meeting was attended by senators Muhammad Asad Ali Khan Junejo, Rana Mahmood Al Hassan, Saifullah Sarwar Khan Niazi, Dost Muhammad Khan and senior officials of Railways including CEO Nisar Ahmad Memon, DG Property and Land Amjad Iqbal, CEN Open Line Irfan-ul-Haq, DS Karachi Hanif Gul, DS Sukkur Shoaib Adil, PD KCR Amir Muhammad Dawood Puta and others.
Railway officials briefed the senate committee on the steps taken for the removal of encroachments on KCR and railway lands in Sindh. It also highlighted the regularisation of 10 sub-engineers in Balochistan province.
Senator Muhammad Qasim, in his address, said Karachi is the most important city of Pakistan and there are many traffic problems here.
He added that the KCR would reduce the difficulties faced by the people in terms of transport facilities.
During the briefing, the committee was informed that the KCR project had an estimated cost of Rs.207 billion. According to preliminary estimates, it would benefit 475,000 passengers on a daily basis and after a decade, this number will reach 1.1 million.
He said that electric trains would be run on the KCR route and one train would have a capacity of 814 passengers. It was further me mentioned during the briefing that KCR would be linked with six BRTs to be set up in the city.
Published in The Express Tribune, October 13th, 2021.
COMMENTS
Comments are moderated and generally will be posted if they are on-topic and not abusive.
For more information, please see our Comments FAQ