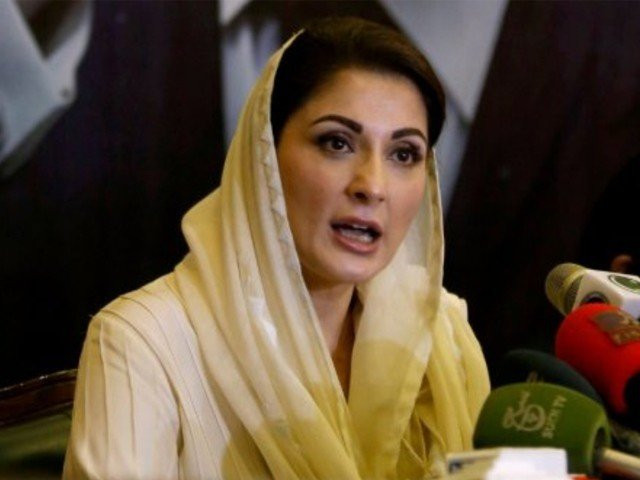 ---
LAHORE:
Pakistan Muslim League-Nawaz (PML-N) President Shehbaz Sharif nominated Maryam Nawaz to represent the party in the Pakistan Democratic Movement (PDM) rally in Faisalabad on Saturday (today), former senator Pervez Rashid said on Friday.
Rashid said that Shehbaz was unwell and given his health issues, he has chosen not to attend the rally. In his place, he said, Shehbaz had nominated Maryam Nawaz, the PML-N vice president, to lead the party in the rally, which would be presided over by party Quaid Nawaz Sharif via a video link from London.
"Maryam Nawaz will not travel to Faisalabad in the form of any convoy," Rashid said. He declined to answer when asked whether the PML-N would continue with its anti-establishment narrative, or try to mend fences to take advantage of the current deadlock between the military and the government.
Previously, it was stated that the decision to send Maryam to lead the party at the PDM rally was taken by Nawaz and not Shehbaz. When asked about Pervez Rashid statement, another PML-N leader said that the Shehbaz might have endorsed Nawaz's decision.
Also read: PDM announces fresh anti-govt drive
"Shehbaz Sharif might have ratified Nawaz Sharif's decision at best; but to say that it was his decision would be a wrong assertion," the PML-N leader said on condition of anonymity. He added that Nawaz Sharif was the sole decision-making authority in the party.
He emphasised that the party needed to go on full offensive against this government but Shehbaz Sharif "does not have the audacity to get this job done", adding: "That is why, at this stage, the party needs Maryam Nawaz to fearlessly lead the way."
He said that the party needed to make the most of the expected increase in electricity tariff and the proposed increase in fuel prices. "The ongoing deadlock presented yet another opportunity though party will not be able to cash in on this issue."
However, Malik Muhammad Ahmad, the spokesperson for the party president, said that it was indeed Shehbaz Sharif who took the decision that Maryam Nawaz would represent the party at the PDM rally in Faisalabad. "Maryam Nawaz represents not only Nawaz Sharif but also Shehbaz Sharif," he added.
Political commentators have said that Shehbaz, while trying to avoid an infighting, ended up losing much of his grip on the party. On the contrary, Maryam Nawaz camp, with complete backing of Nawaz, was calling the shots independently, even at times taking position contrary to the one taken by Shehbaz.
The party that owns up to all the positions taken by Maryam Nawaz, had even distanced itself from a statement of its own party president, who had some time back talked about forming a national government.
COMMENTS
Comments are moderated and generally will be posted if they are on-topic and not abusive.
For more information, please see our Comments FAQ