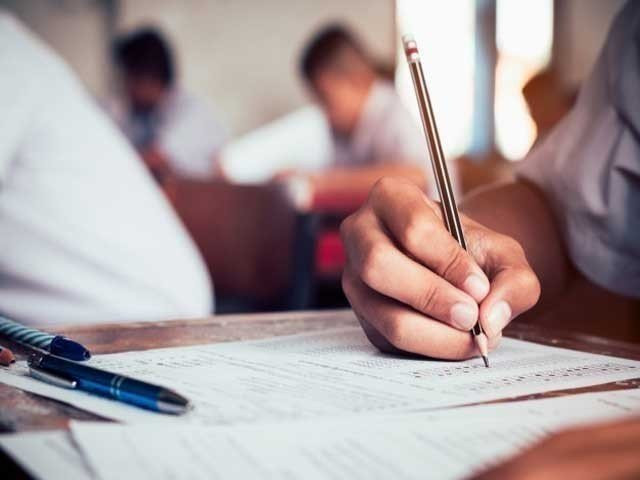 ---
ISLAMABAD:
Pakistan Medical Commission (PMC) President Dr Arshad Taqi has said that passing the national licencing examination (NLE) is mandatory for MBBS students to start practice as a doctor.
Talking to The Express Tribune, he said that without passing the examination, the government would not allow any MBBS student to start medical practice even after completing four-year education and a house job.
Dr Taqi said that the PMS has no mandate to abolish the NLE and, under the PMC Act, all MBBS doctors are supposed to pass the NLE examination before starting practice. Until the law is there, the NLE will continue to take place and it cannot be done away with. He said that what they can do is to make it easier by keeping it to basic things.
He said that four NLC examinations will be conducted in a year and all medical students must pass it within three years after the completion of MBBS.
Read QAU tasked to scrutinise MDCAT results
The PMC president said that 1,400 students participated in the last NLE examination and the passing ratio was 78 per cent.
He said that the impression that no doctor can do a house job without NLE examination was wrong and the PMC issues interim licences.
He added that there were a total of two NLC examinations, one is theory-based and the other is skill-based. Dr Taqi said that the students coming with a degree from a foreign country have to pass both exams while the locals MBBS students just have to pass the theory examination. He, however, made it clear that all MBBS students will be required to pass both NLE exams in the future.
"A majority of medical students are participating in the NLE examination while only a few of them are against it," the PMC president said.
He said that the PMC had formed a third-party review committee to look into the complaints raised by the students about MDCAT examination questions and the committee has compiled its findings and recommendations. He said that the MDCAT examination results will be announced on Saturday.
The PMC president said private medical colleges are authorised to determine the fee structure, but the commission is empowered to oversee that they churn out the best doctors.
Dr Taqi said that it has been made mandatory for all medical colleges to ensure that they offer their graduating students paid house jobs. He said honorary house jobs have been banned under the new law.
Dr Taqi said that the PMC is committed to promoting improvement in healthcare education by creating a framework that promotes merit, transparency, and fairness in medical and dental education.
Read more Students challenge MDCAT results
He said that the commission's primary task is to regulate three issues, and that is to issue licences to medical practitioners, set curriculum standards for undergraduate and postgraduate students and recognition of doctors' degrees.
The PMC president said that until 2018, the registration of doctors in Pakistan was carried out only manually.
He said that in Pakistan, the total number of registered doctors was around 0.25 million and around 28,000 dentists, but after digitisation of the record, the number of active doctors fell to 155,000 and no clue could be found of the remaining doctors.
He said that the PMC has linked the registration of doctors with their national identity cards for the first time.
Dr Taqi said that the PMC has announced the creation of a national medical scholarship fund with an initial allocation of Rs250 million. He added scholarships will be awarded to deserving students on merit.
Published in The Express Tribune, October 9th, 2021.
COMMENTS
Comments are moderated and generally will be posted if they are on-topic and not abusive.
For more information, please see our Comments FAQ