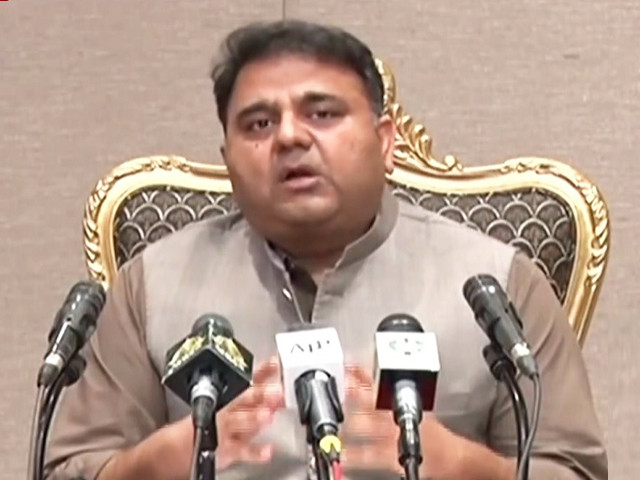 ---
ISLAMABAD:
Minister for Information and Broadcasting Chaudhary Fawad Hussain has admitted that the failure to hold local body elections in due time was the ruling party's biggest mistake, saying the delay had caused loss to the government.
Addressing a conference on Tuesday, the minister said that Prime Minister Imran Khan had always believed in strengthening the local body system to resolve issues through good governance and stressed that the ruling party needed to take steps to hold local body elections and devolve power to the district and council levels.
Citing structural issues as major impediments, Fawad regretted that the local government systems established in Punjab and Sindh in the past had remained crippled and devoid of any power due to the lack of funds, and pointed out that though powers had been devolved to the provinces under the 18th amendment, local bodies were not given their due.
Fawad identified lack of funds and spotty mechanism as the major setback to devolving power to the grassroots level, adding that non-implementation of Article 140-A was the biggest problem. He further said that a review petition against the restoration of the local bodies is being heard in the Supreme Court.
Read Action against corruption in road projects on cards: Fawad
Sharing details, the minister said that during the past three years, Rs2,300 billion were transferred to Punjab; Rs1,700 billion to Sindh; Rs900 billion to K-P and Rs700 billion to Balochistan.
Criticising the Sindh government, Fawad said the provincial government had failed to undertake any developmental projects, adding that the federal government desired to address issues confronting Karachi but "how could the problems of Karachi be solved by sitting in Islamabad".
He said that the former Punjab chief minister Shehbaz Sharif spent a major chunk of the provincial income on Lahore alone. "The Orange Line train project cost $260 million and even today the amount of subsidy was collected from other districts."
He said that despite sanctions, Tehran generated $500 million for the welfare of its residents whereas Mumbai generated $1 billion every year and Pakistan should also develop such type of system for public welfare.
(With inputs from APP)
COMMENTS
Comments are moderated and generally will be posted if they are on-topic and not abusive.
For more information, please see our Comments FAQ