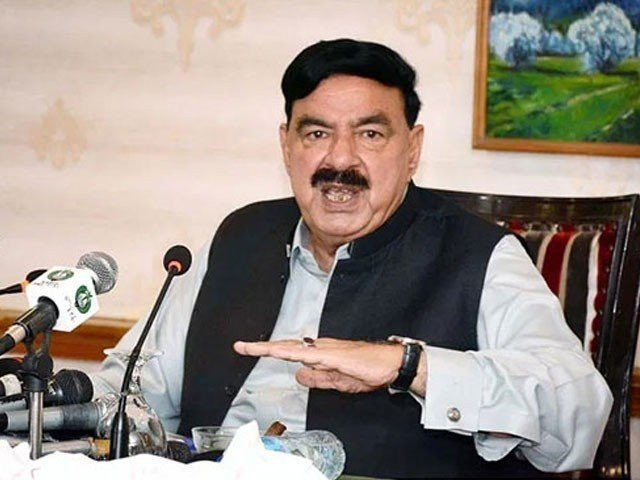 ---
ISLAMABAD:
Federal Interior Minister Sheikh Rashid, during a telephonic conversation with Canadian High Commissioner to Pakistan Wendy Christine Glamor, said Islamabad can advise the new Afghan government but cannot force a specific decision.
According to Express News, the Canadian High Commissioner to Pakistan called Interior Minister Sheikh Rashid Ahmed on Tuesday and discussed the overall situation in Afghanistan and the region, as well as Pak-Canada bilateral relations.
The two agreed that sustainable peace in Afghanistan is essential for the development of the region and the well-being of Afghan citizens and further agreed that humanitarian assistance to Afghan citizens is essential and causes of malnutrition need to be addressed.
"Pakistan will continue to play its role for peace and political stability in Afghanistan", the minister said.
Read Interpol approached over threatening emails: Rashid
The interior minister maintained that Afghanistan is an independent country, with the power to make its own decisions, and that Pakistan could advise the government of Afghanistan but cannot force a decision.
He also told the Canadian diplomat that the Taliban government currently faced a lack of funds and human resources, which may be a major challenge for the new setup in Kabul.
"If the international community gives the Taliban time and resources, it is hoped that the Taliban will fully implement their promises," he added.
Glamor stated that Pakistan's role in evacuating foreigners and Afghan nationals from Afghanistan was extraordinary, and thanked Pakistan for conducting evacuations at the request of the Canadian High Commission.
COMMENTS
Comments are moderated and generally will be posted if they are on-topic and not abusive.
For more information, please see our Comments FAQ