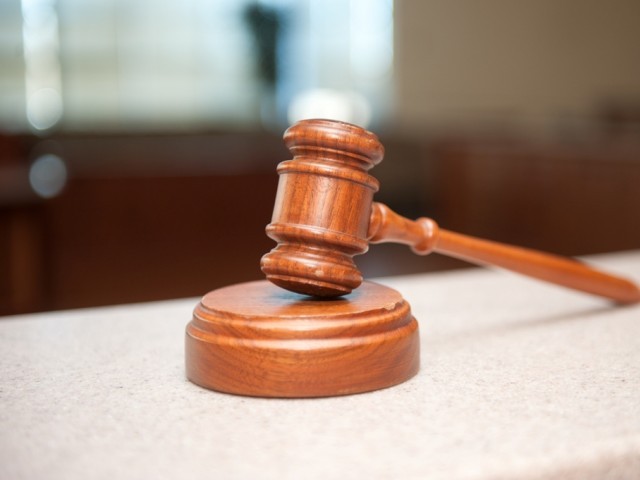 ---
LAHORE:
A district court on Monday awarded death sentence to a woman for claiming to be a prophet.
The prosecution proved the case against convict Salma Tanveer while the other side failed to establish that the accused was of unsound mind when she had committed the offence.
Accused Salma, on September 3, 2013 had published and distributed writing in her area denying Khatame Nabuwat and claiming herself to be a prophet.
An FIR was lodged against the accused after the area residents took notice of the incident. Later, Salma was arrested by police.
Nishtar Colony police submitted a challan of the case declaring the accused guilty during the course of investigation. During the one-and-a-half year of trial, the first application of the accused was submitted mentioning that Salma was of unsound mind. Later, a medical board was constituted which declared her unfit for the trial.
The trial remained pending for around two years. Finally, the jail authorities after medically examining the accused wrote to the court that the accused was fit to face the trial.
Once again the trial was conducted wherein the accused side maintained that the accused was of unsound mind when the offence was committed.
Read Punjab policeman arrested for killing man acquitted of blasphemy charges
On the other hand, complainant's counsel Supreme Court Advocate Ghulam Mustafa Chaudhry argued how was it possible that an application, describing unsoundness of the accused, was submitted after one-and-half-year of initiation of the trial.
The lawyer questioned how an unsound woman was running a school and teaching the classes.
"How is it possible that an unsound woman had visited foreign countries several times?" he asked.
During the trial, the accused had also given the right of property dealing to her husband after adopting due process.
"How is it possible that an unsound woman engaged her counsels with her own approval and the applications in her case have been submitted even in the country's top court," the counsel asked.
The accused's lawyer reiterated that she was of unsound mind at the time of incident. He said under section 84 of PPC, nothing was an offence which was done by a person of unsound mind.
The complainant's counsel argued that prosecution had proved its case on the basis of oral and documentary evidence whereas the accused had failed to prove that at the time of writing and distributing blasphemic material, she was incapable of knowing the nature of her act by reason of unsoundness of mind.
The accused, getting recorded her statement under section 342 of CrPC claimed that she believed in Khatame-Nabuwat but before Hajj in year 2013, she had lost her mental balance.
After hearing both the sides, the additional district and sessions judge awarded death penalty to Salma and imposed a fine of Rs.50,000.
COMMENTS
Comments are moderated and generally will be posted if they are on-topic and not abusive.
For more information, please see our Comments FAQ