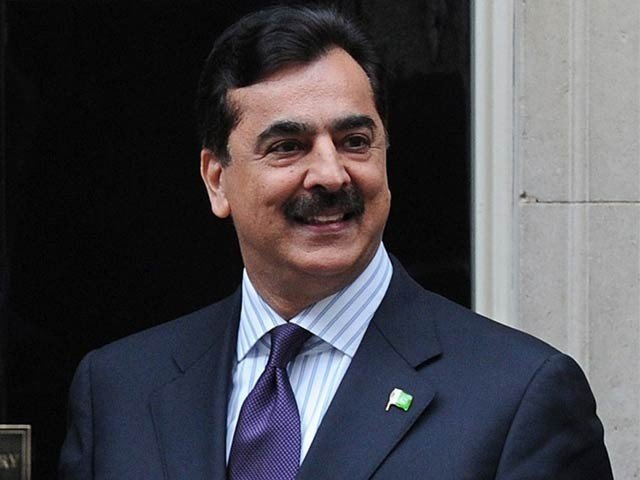 ---
ISLAMABAD:
The hearing of a petition filed with the Election Commission of Pakistan (ECP) against Pakistan Peoples Party (PPP) Senator Yousuf Raza Gilani and his son Ali Haider Gilani could not proceed on Monday because of the absence of the lawyers for the petitioners.
A two-member bench, comprising ECP members Nisar Durrani and Shah Muhammad Jatoi, took up the petition, filed by Minister of State Farrukh Habib and the Pakistan Tehreek-e-Insaf (PTI) lawmaker Aliya Hamza.
The bench was informed that the petitioners' lawyer Barrister Ali Zafar was busy in another court, therefore, he could not attend the ECP hearing. However, the lawyer of the defendant raised the maintainability issue, saying that the period of 60 days had passed since the election of Gilani.
Read LHC judge recuses himself from bench hearing
The petitioners had sought the disqualification of the two PPP leaders. Hamza later told reporters that votes were bought during the election of Gilani in March this year. She added that supporters of Prime Minister Imran Khan would continue the efforts for transparent elections.
Separately, the ECP gave the last chance to PPP lawmaker Faryal Talpur to file her response in a disqualification case filed against her. Earlier, the ECP bench was informed that Talpur's lawyer Farooq Naik could not attend the hearing, therefore, further proceedings in the case should be adjourned.
COMMENTS
Comments are moderated and generally will be posted if they are on-topic and not abusive.
For more information, please see our Comments FAQ