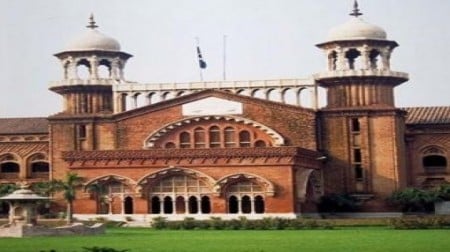 ---
LAHORE:
Lahore High Court's (LHC) senior puisne judge Justice Malik Shahzad Ahmad Khan recused himself on Monday from a full bench hearing petitions of former presidents Gen Pervez Musharraf, Asif Ali Zardari and former Prime Minister Yousaf Raza Gillani.
A three-member bench headed by LHC's Chief Justice Muhammad Ameer Bhatti was hearing these cases.
The petitions, filed around 10 years ago, were being heard by different benches earlier. They pertained to the emergency imposed by former president Gen Pervez Musharraf, former president Asif Ali Zardari's act of pardoning Rehman Malik and different petitions concerning disqualification of former prime minister Yousaf Raza Gillani.
Read Zardari files plea for acquittal in Toshakhana reference
The matters remained pending in the LHC, and after a long spell Justice Bhatti constituted a new bench. Justice Malik Shahzad Ahmad Khan and Justice Shujaat Ali Khan were the other two members.
As the proceedings commenced, CJ Bhatti remarked that the most senior member of the bench did not want to become a part of the bench. Although all petitions were infructuous, but an appropriate order could not be passed, he added.
Published in The Express Tribune, September 21st, 2021.
COMMENTS
Comments are moderated and generally will be posted if they are on-topic and not abusive.
For more information, please see our Comments FAQ