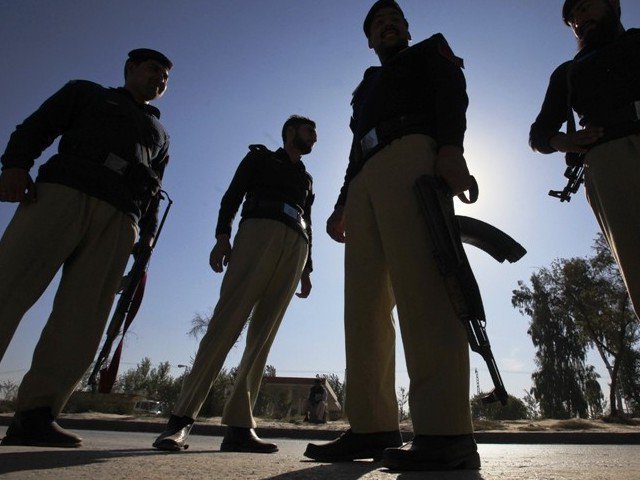 ---
CHAK JHUMRA:
A case has been registered against a suspect who pretended to be an official of the Water and Power Development Authority (WAPDA) to extort Rs700,000 from an advocate on the pretext of installing a transformer.
Police said the accused impersonated a WAPDA meter inspector and looted Rs700,000 from the complainant.
Advocate Kaleemullah Hashmi, the owner of Al-Tassaduq Commercial Market in Lasani Pali Sargodha Road, has taken a stand in the case registered at Millat Town police station that he went to Muslim Town sub-division to request an electric connection in the commercial market where the suspect presented himself as a WAPDA employee.
"Mohammad Anwar said he is a meter inspector in the government owned power company and will get the electricity connection established for me," the complainant revealed. "He asked me to take him to the location where the connection is required so I took him there," he stated, adding that the suspect faked an inspection and told him that an electric connection in the area with a meter is not possible without a transformer.
Read Rising online fraud spurs FIA into action
Hashmi said he contacted the market's business owners about the issue who asked him to get the transformer installed since no one from WAPDA conceded to install a transformer when they contacted the officials in the past.
He told the cops that he contacted the suspect for getting the equipment installed.
"Anwar said that he would take Rs700,000 for installing a 50KV transformer in three days," he maintained. The suspect had convinced the complainant that Rs500,000 would be deposited in the bank as payment for the transformer and Rs200,000 would be given to officials in-charge of installing it.
Lured by the offer, Hashmi agreed. The cops said on July 5, Hashmi met the suspect Muhammad Anwar along with Nadeem Akhtar and Imran Shahid at a local restaurant on Lasani Palli and handed over the money.
A police officer stated that the suspect also provided Hashmi with a photocopy of the demand notice to seal the deal yet on the next day, the transformer was not installed on the promised location.
Published in The Express Tribune, September 17th, 2021.
COMMENTS
Comments are moderated and generally will be posted if they are on-topic and not abusive.
For more information, please see our Comments FAQ