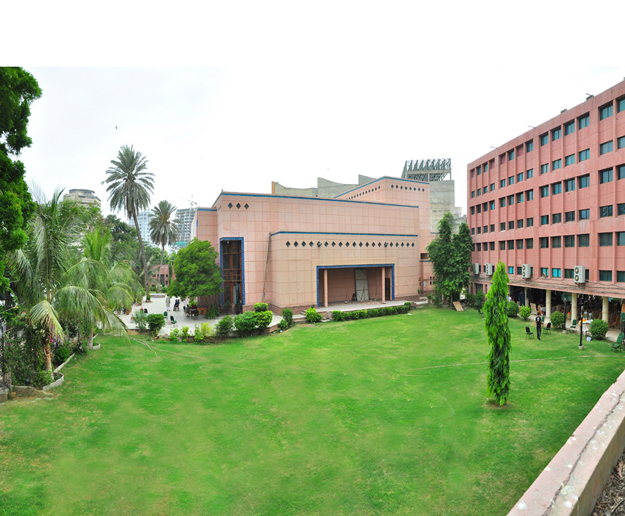 ---
KARACHI:
The Arts Council of Pakistan (ACP), Karachi organised an event at the Arts Council Auditorium to congratulate Masood A Khan on his achievements.
Masood A Khan received honour for showcasing his work extensively around the world and also received an award from Haegeumgang Theme Museum in South Korea.
Speaking at the event, Chief Guest Anwer Maqsood said, "Watercolour is a difficult medium and not every artist is able to handle it the way Masood does. Masood is a great artist and the award he has won is an honour for all of us."
Expressing his views on the occasion, ACP Karachi President Mohammad Ahmed Shah said, "Arts Council and the governing body of Arts Council are proud of having Masood as faculty member."
Read ACP Karachi pays tribute to celebrated musicians
He said, "Earlier, the condition of this institute was not so favourable but today this is the most recognised art institute in the country, and it was not at all possible without the dedication of our faculty members. Our students are shining with their talents around the world."
It may be noted that 283 artists from 61 countries participated in the 7th Georgia International Arts Festival, out of which only six got this award, and Masood A Khan is the only Pakistani who received this honour.
Speaking on the occasion, Principal of the Arts Council Institute of Arts and Crafts (ACIAC), Shahid Rassam said, "Arts Council is reminiscing artists who are not among us now and setting a new trend of celebrating their lifetime achievements."
Published in The Express Tribune, September 15th, 2021..
COMMENTS
Comments are moderated and generally will be posted if they are on-topic and not abusive.
For more information, please see our Comments FAQ