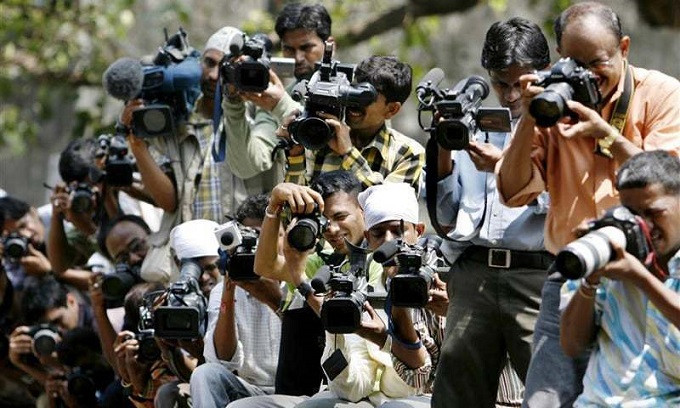 ---
ISLAMABAD:
The government has started mulling to postpone the proposed Pakistan Media Authority (PMDA) bill for the next 60 days after journalists expressed their reservations and staged protests over it.
Top government sources said that the issue will be taken in the federal cabinet meeting on Tuesday (today).
Commenting on the matter, the government circles maintained that the closure of the press gallery during the president's joint parliament's address had damaged the image of the incumbent regime. They said the matter should have been decided through consultation instead of haste.
Read 'PMDA not aimed to control media', minister assures CPNE
Sources said the media authority bill will now be brought to the fore after addressing the reservations of all the stakeholders.
Meanwhile, some members of the cabinet had apprised Prime Minister Imran Khan about the legal and constitutional aspects of the bill.
Inside sources at PM Office said a meeting was held a fortnight ago where some ministers had convinced the premier not to table the bill but the relevant ministers suggested otherwise.
Sources in the government maintained that the bill was not being tabled immediately in parliament and that consultations on its postponement had started.
They further said that some senior ministers had advised the premier not to "rush" with the bill.
COMMENTS
Comments are moderated and generally will be posted if they are on-topic and not abusive.
For more information, please see our Comments FAQ