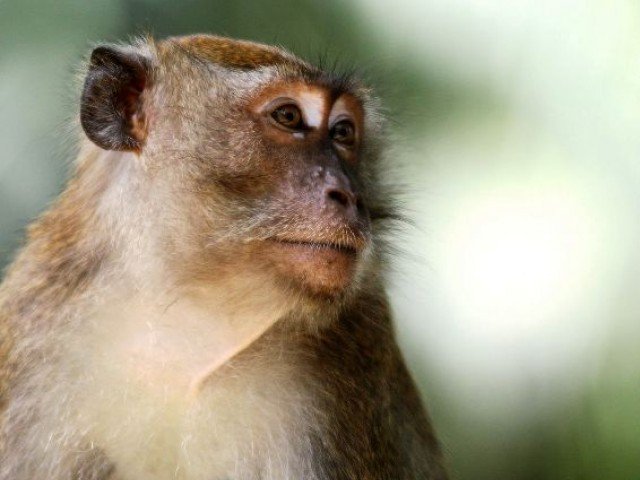 ---
ISLAMABAD:
The biodiversity-rich Margalla Hills National Park (MHNP) thriving with diverse species of flora and fauna has reported incidents of recent conflict between humans and monkeys. Citizens have been asked to act in a responsible way and avoid contact with the animal.
Previously, monkeys used to live in herds or groups where they shift from an existing colony to establish their separate herd as Alpha monkey (most agile with extreme control over the entire monkey colony). This never happens without a contest, during which they descend on local populated areas.
The Manager Operations Islamabad Wildlife Management Board (IWMB), Sakhawat Ali requested the people to play their role in preventing monkey bites.
Read Margalla Hills to have leopard reserve
He added that the monkeys, during their pursuit of a separate establishment, come into contact with humans for food as these monkeys used to get very few prey in the wilds. "It is never advisable for the public to share food with monkeys. Humans should light a firecracker to deter an approaching monkey," he added. However, firecrackers must be used as a last resort. The use of perfumes also helps reduce monkey attacks, he added.
The residents of Sector F-5, E-7, F-6, F-7 and F-8 are the most affected by monkey attacks, he said. "Residents should properly discard leftover food. Wild monkeys are visiting these sectors in search of food and this has caused behavioral changes in these animals."
He requested tourists not to feed monkeys. Recently, a monkey was rescued in sector H-13, which was badly injured due to dog bites, he said, adding that this was an old monkey with a rope around his neck that created wounds.
Published in The Express Tribune, September 11th, 2021.
COMMENTS
Comments are moderated and generally will be posted if they are on-topic and not abusive.
For more information, please see our Comments FAQ