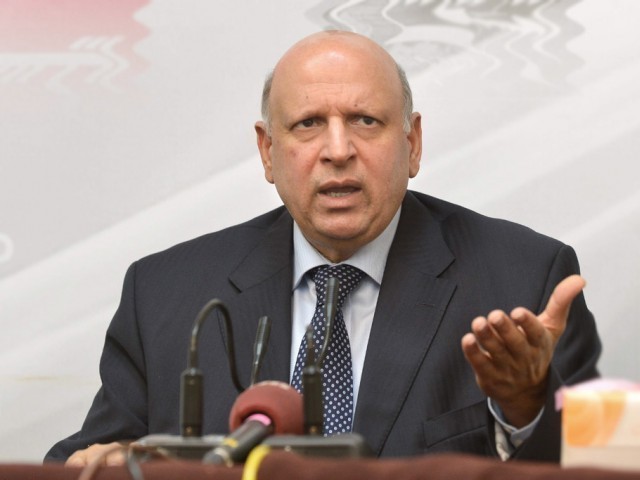 ---
LAHORE:
Punjab Governor Chaudhry Mohammed Sarwar said on Friday suggested opposition parties hold dialogue with the government to make the next general elections transparent.
"Right now, the opposition is proving to be an obstacle in the conduct of free and fair elections as it is opposing the electoral reforms."
Speaking at a tree plantation drive on Friday, he said that Pakistan Tehreek-e-Insaf (PTI)-led government was working with sincerity to make the next elections fair and free.
Read Sarwar suggests reserved seats for expats
Sarwar said that the government was inviting all political parties to sit together on the matter of electoral reforms from day one, but the opposition was not ready to hold dialogue with the government on this important issue. "Still there is time for the opposition to help make the next elections transparent."
He said that fingers had been raised on every election held in Pakistan so far, but the PTI-led government wanted to make the next elections totally fair so that even the losing candidate could not object to its transparency. "We have told the opposition time and again that the government is not afraid of their threats of protest."
Published in The Express Tribune, September 11th, 2021.
COMMENTS
Comments are moderated and generally will be posted if they are on-topic and not abusive.
For more information, please see our Comments FAQ