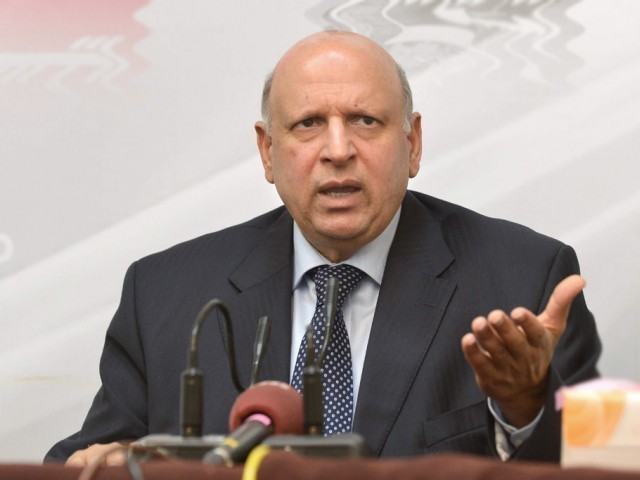 ---
LAHORE:
To encourage the participation of overseas Pakistanis in the democratic process, Punjab Governor Chaudhry Sarwar has proposed reserved seats for them in the national as well as the provincial assemblies.
He suggested this while addressing a conference flanked by Provincial Information Advisor Dr Firdous Ashiq Awan, Punjab Overseas Commission Vice Chairman Wasim Ramey and others at the Governor's House on Monday.
He said the government's decision of giving the right of suffrage to overseas Pakistanis was a historic step and opposition parties should support this decision instead of obstructing it as overseas Pakistanis are playing an exemplary role in Pakistan's economic development. "I suggest there should be reserved seats for overseas Pakistanis in the national and provincial assemblies so that they can participate in the country's democratic process," he added.
Read PM Imran reiterates commitment to give voting rights to overseas Pakistanis
Sarwar said the government would try to reach a consensus with opposition parties on the issue of giving the right of vote to overseas Pakistanis. The opposition should not politicise issues of national interest.
Overseas Commission Punjab has resolved 10,000 complaints of overseas Pakistanis in two years and recovered lands worth millions of rupees from land grabbers and handed it over to overseas Pakistanis.
He highlighted that the scope of the Overseas Commission Punjab is now being extended to tehsil level after districts so that problems of overseas Pakistanis can be solved promptly. He thanked the incumbent and former Chief Justice of Lahore High Court who appointed special judges for cases of overseas Pakistanis due to which these cases are being settled within six months.
Later, speaking to the media, the governor said Prime Minister Imran Khan's decision to refuse the USA to use its airbase is in line with national aspirations.
Published in The Express Tribune, June 22nd, 2021.
COMMENTS
Comments are moderated and generally will be posted if they are on-topic and not abusive.
For more information, please see our Comments FAQ