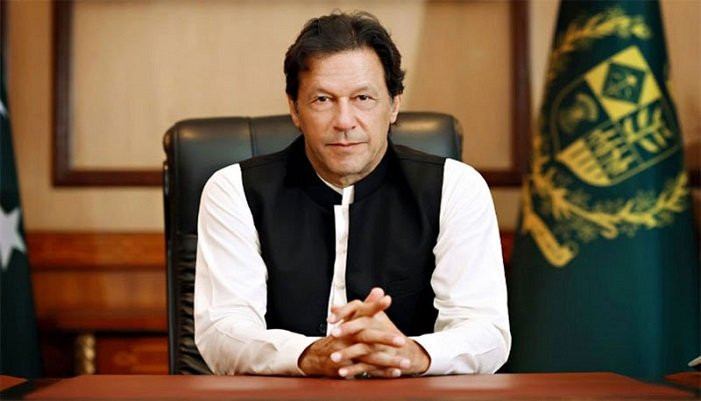 ---
ISLAMABAD:
Prime Minister Imran Khan on Thursday said that overseas Pakistanis are an asset for Pakistan would 'definitely' be involved in the electoral process.
During a meeting chaired by the premier, he was briefed on the use of electronic voting machines in the electoral process.
PM Imran reiterated his commitment to ensuring transparency in the use of EVMs and to meet all constitutional requirements.
"The use of the electronic voting machine is the only option to prevent fraud and ensure transparency in the electoral process. Electoral reforms, electronic voting and the right to vote for overseas Pakistanis should be completed soon," the PM added.
Read more: Govt likely to unveil EVM prototype on Aug 14
On June 16, it was reported that The Election Commission of Pakistan (ECP) expressed reservations over the Elections Act (Amendment) Bill 2020, saying that some of the amendments in it are unconstitutional as its suggestions on them were not taken up by the relevant standing committee.
The ECP met under the chairmanship of Sikandar Sultan Raja to mull over the Elections (Amendment) Bill 2020.
The ECP said that the Ministry of IT audit stated that the National Database and Registration Authority's (NADRA) i-voting system should not be used in the next general elections.
On June 10, it was reported that the Ministry of Science and Technology has started the development of a prototype Electronic Voting Machine (EVM), saying the exercise will be completed in a month's time, according to the standards of the Election Commission of Pakistan (ECP).
Addressing the media after attending a ceremony to mark the World Accreditation Day, Minister for Science and Technology Shibli Faraz observed that till today elections in the country had been marred by some sort of controversy.
He had said the government decided to introduce technology in order to address this issue.
COMMENTS
Comments are moderated and generally will be posted if they are on-topic and not abusive.
For more information, please see our Comments FAQ