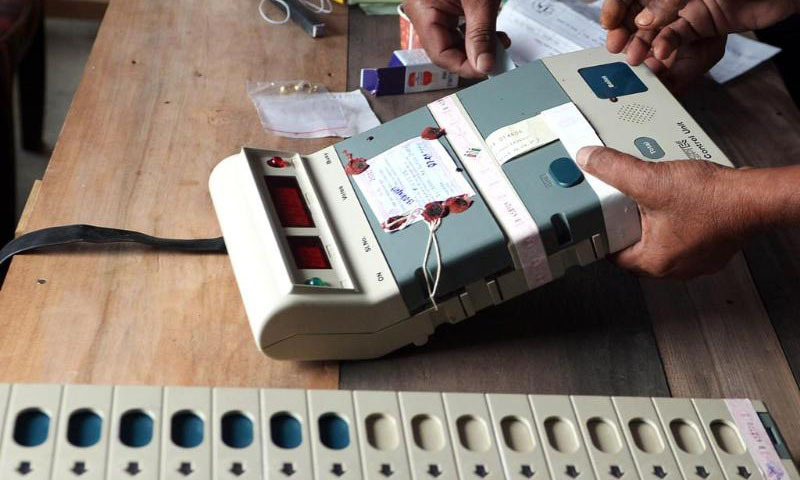 ---
ISLAMABAD:
The Ministry of Science and Technology has started the development of prototype Electronic Voting Machine (EVM), saying the exercise will be completed in a month's time, according to the standards of the Election Commission of Pakistan (ECP).
Addressing the media after attending a ceremony to mark the World Accreditation Day, Minister for Science and Technology Shibli Faraz observed that till today elections in the country had been marred by some sort of controversy.
He said the government decided to introduce technology in order to address this issue.
"Denying the [use of] technology would not be wise. But the opposition wants the rigging system [to prevail] by rejecting the technology," he said.
The minister maintained that by the use of EVMs the middle class and common man will also be able to participate in the elections.
He said the development of EVM has begun and will be completed by the next month according to the standards of the ECP.
The minister noted that the government wanted all the elections including the press club polls to be held in a transparent manner.
Read Next general elections to be held under 'new mechanism', says Fawad
As the government had geared up for the electoral reforms, the opposition parties raised several questions on holding elections through EVMs and allowing the overseas Pakistanis to vote online.
The experts, however, have not only defended the system but explained how EVMs work.
Last month, Prime Minister Imran Khan had invited the opposition to sit with the government for bringing electoral reforms such as use of EVM in order to restore the credibility of elections.
In a series of tweets, the PM had said that after the NA-249 Karachi by-poll, all parties were "crying foul and claiming rigging".
"Technology and the use of EVMs is the only answer to reclaim the credibility of elections. I invite the opposition to sit with us and select from EVM models we have available to restore the credibility of our elections," he tweeted.
Days after the premier's tweets, President Arif Alvi had promulgated a presidential ordinance authorising as well as binding the ECP to procure EVMs and enable overseas Pakistanis to exercise their right to vote while staying out of the country in the next general elections.
The ECP, however, rejected the government's stance saying it was not part of the meetings chaired by the premier on the use of technology in the elections, while the meetings held at the Presidency were "academic" in nature where only the concept of voting machines and their specifications, and not policy issues were discussed.
It said employing the technologies in haste could be counter-productive and compromise quality of election and that the holding of polls on a single day would be impossible if voting machines were to be used and there would be a need for staggered polls for which the parliament would have to ensure legal amendments.