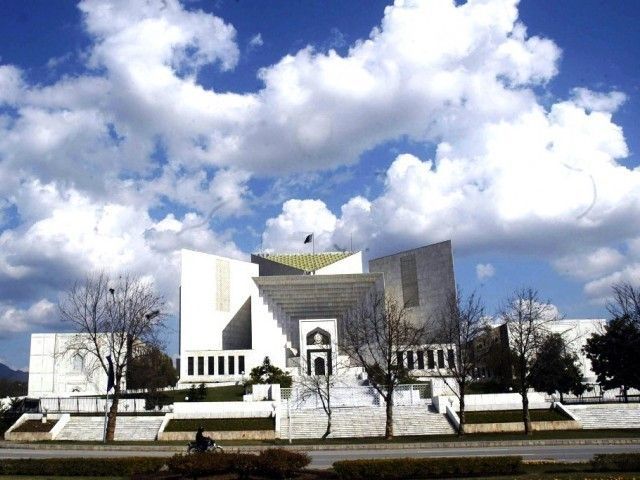 ---
ISLAMABAD:
The Supreme Court ruled on Wednesday if a pre-arrest bail petition was dismissed for non-appearance of the petitioner, the second pre-arrest bail petition would be maintainable only if the petitioner furnished satisfactory explanation for his absence in the first petition.
A division bench of the apex court, led by Justice Syed Mansoor Ali Shah, gave two judgments on the maintainability of second pre arrest bail. The ruling said if the petitioner's explanation was unsatisfactory, the second petition would be liable to be dismissed without going into the merits.
"Only if the explanation is found satisfactory can the Court proceed further and decide the second petition on merits. However, if the explanation is found to be unsatisfactory, the second petition is not maintainable and is liable to be dismissed without going into the merits of the case," the ruling said.
The court referred its earlier ruling wherein it was held that the filing of pre-arrest bail petitions again and again amounted to misuse of law and it also increased the backlog of the courts and this growing trend should have to be stopped by the courts.
"When the second application was withdrawn by the learned counsel for the petitioners, the petitioners could not avail the said remedy even after the deletion of section 365, P.P.C. by the investigating officer as it had attained finality but the petitioners adopted the policy of hide and seek by moving a number of applications," said the four-page order, authored by Justice Shah.
Justice Shah further observed that while the accused could approach the same court with a fresh pre-arrest bail petition if the earlier one had been withdrawn without advancing arguments on merits.
Read More: Bail plea rejected in IHC attack case
"The court must be watchful that the successive petition is not readily entertained or the concession of ad interim bail granted to the accused, unless he furnishes satisfactory explanation for withdrawal of the first petition and filing of the second one; otherwise, an unscrupulous accused can abuse the process of court for ulterior purposes," he added.
"Therefore, while the accused has access to courts to seek pre-arrest bail, even successively for justifiable reasons, he cannot be permitted to abuse the concession of ad interim bail to stall the investigation and play hide and seek with the criminal justice system."
The ruling said that in case the accused failed to give satisfactory explanation for his withdrawal of the earlier pre-arrest bail petition and the need for filing the fresh one, his second or successive pre-arrest bail petition would not be maintainable.
COMMENTS
Comments are moderated and generally will be posted if they are on-topic and not abusive.
For more information, please see our Comments FAQ