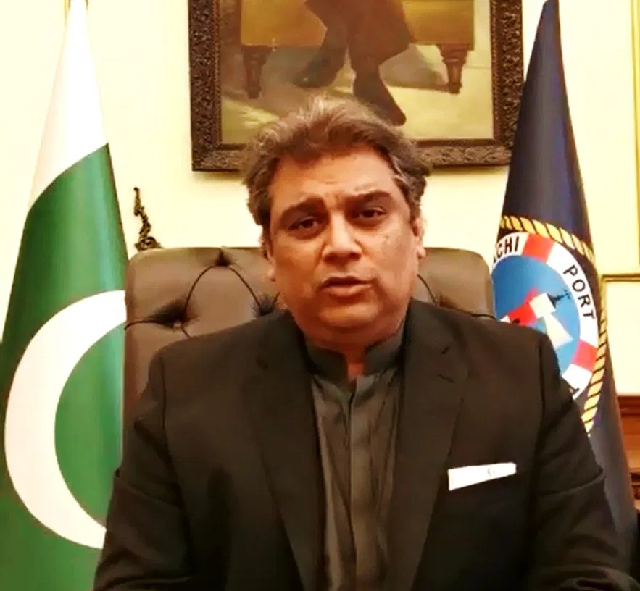 ---
ISLAMABAD:
Maritime Affairs Minister Ali Zaidi on Wednesday said that Pakistan would contest the elections for Category C of the International Maritime Organisation (IMO).
"Pakistan is bound by the rules of IMO," he said while addressing a press conference here.
The minister also spoke about the MV Heng Tong 77, a container ship stranded at Karachi's Seaview beach that was freed from the spot on Tuesday and tugged to the port at Keamari for repair work
"Wherever a ship is stranded in the world, the responsibility lies with the shipowner. This is not the first ship that a ship has been stranded. This was the first ship to be freed properly, otherwise, it would have been wrecked first," Zaidi said.
Read Govt to slash export cargo charges by 50%
The minister elaborated that it was also the responsibility of the shipowner to bear the expenses for freeing the ship. He added that the stranded transport was not a ship, but a barge that contained around 60-70 containers.
Zaidi said the Heng Tong ship came from China and reached Karachi to change its staff, adding that the cargo ship reached the port city from Singapore in 32 days instead of eight days.
COMMENTS
Comments are moderated and generally will be posted if they are on-topic and not abusive.
For more information, please see our Comments FAQ