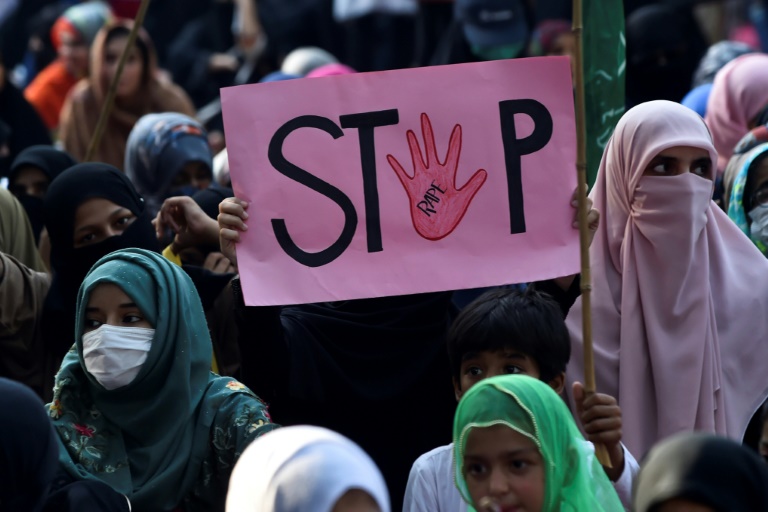 ---
ISLAMABAD:
The Senate Standing Committee on Law and Justice on Wednesday cleared the Anti-Rape (Investigation and Trial) Bill, 2021 with amendments, paving the way for death sentence, life imprisonment or chemical castration for those found guilty.
It also approved through voting the formation of special courts to hear rape cases.
The Senate panel met under the chairmanship of Barrister Ali Zafar in which the bill for prevention of abuse of women and children was considered.
Members including Shibli Faraz, Muhammad Azam Khan Swati, Azam Nazeer Tarar, Raza Rabbani, Faooq Hamid Naek, Kamran Murtaza, Mustafa Nawaz Khokhar, Walid Iqbal and senior officers from the ministry of law and justice attended the meeting.
The bill was moved by Law Minister Dr Farogh Naseem on June 15.
The provision of virginity test has also been removed, after which there will be severe punishments for those found guilty.
Taking up the issue of inclusion of transgender community into the bill, the ministry suggested doing so would create complications, especially due to capacity issues in the healthcare sector.
Minor members of the transgender community, however, would fall under the ambit of children under the law.
Parliamentary Secretary Law Malika Bukhari said under the bill, special courts would be set up for rape cases.
Serving judges will be appointed to the special courts instead of retired ones, she added.
PPP Senator Raza Rabbani maintained that he did not think there was a need for special courts.
PML-N's Azam Nazir Tarar noted that many special courts had been set up in the past but the issues remained unresolved.
PPP Senator Mustafa Nawaz Khokhar said the judicial system had gone awry and special laws were needed for women and children.
"Parliament should monitor the performance of special courts. If further issues arise, the parliament can change the law," he added.
The law minister pointed out that if the provision of oversight of parliament was added, then the law would be challenged.
Read More: President Alvi approves new anti-rape ordinance
"Parliament can take notice of any issue whenever it wants," he added.
Senator Kamran Murtaza observed that many laws include the point of oversight of parliament but to no avail.
The chairman of the committee said that if special courts were not established then this bill would be abolished.
Voting was held on the provision and more votes were cast in its favor.
Later, Zafar told the media that special courts would be set up for rape cases under the bill.
The condition of virginity test in rape cases has been abolished and those found guilty would face death penalty, life imprisonment or chemical castration.
"The suspects have also been provided facilities to prove their innocence," he added.
"If the authorities concerned rescue an accused and any negligence comes to light, they can be punished for seven years."
COMMENTS
Comments are moderated and generally will be posted if they are on-topic and not abusive.
For more information, please see our Comments FAQ