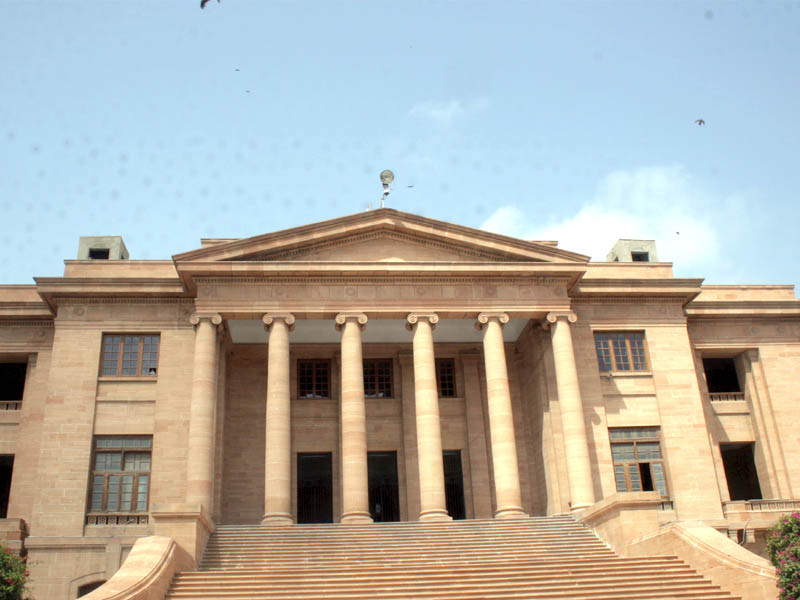 ---
KARACHI:
The Sindh High Court directed the Sindh government on Wednesday to remove all officers posted on own pay scale (OPS) basis in government departments and questioned the awarding of additional charge to junior officers.
Hearing a petition filed against acting charge of higher-ranking positions given to junior officers in the health department, a two-member bench comprising Justice Salahuddin Panhwar and Justice Adnanul Karim Memon directed the chief secretary to remove OPS officers from all departments within 10 days.
Irked at a system, which allows a BS-Grade 17 officer to work on a BS-Grade 18 position but draw salary at his own scale, the bench asked why junior officers have been given acting charge in the health department.
At this, the health secretary informed the court that his department was short on staff.
The Sindh deputy advocate-general also maintained that there was a dearth of officers and transfers and other technical reasons had led to officials being given additional charge and being appointed on OPS. The petitioner's counsel contended, however, that despite the availability of BS-Grade 20 officers in Sukkur, additional charge was given to BS-Grade 19 officers.
Expressing annoyance at the state of affairs, the bench pointed to a reply submitted by a government secretary and asked the deputy advocate-general how an officer who could not write a coherent reply manages his duties.
Read Why JCP didn't choose senior SHC judges
The court inquired why the rules for the Sindh Teaching Hospitals (Establishment of Management Board) Act had not been formulated as yet? It further directed that officers who have a masters in public health may be appointed on administrative positions besides directing the formation of a separate cadre of officers for management positions.
The court granted the provincial government two-months' time for the framing of rules and directed the Sindh chief secretary to conduct a fresh survey to determine the number of hospitals and population ratio.
The bench gave the provincial government a year's time to increase the number of hospitals and doctors in Sindh and directed the chief secretary to remove OPS officers from all government departments within 10 days.
Sentence upheld
Another two-member bench comprising Justice KK Agha and Justice Irshad Ali Shah rejected the appeal filed by convict Ishaq against the trial court's verdict in a case pertaining to possession of hand-grenade and suicide vest.
The court upheld the sentence awarded to Ishaq, a member of the proscribed militant organisation Jundullah, by the trial court and ruled that the appellant was apparently roaming around with the intention to commit a major crime.
An anti-terrorism court had sentenced Ishaq to 14 years imprisonment besides imposing a fine.
Published in The Express Tribune, September 2nd, 2021.
COMMENTS
Comments are moderated and generally will be posted if they are on-topic and not abusive.
For more information, please see our Comments FAQ