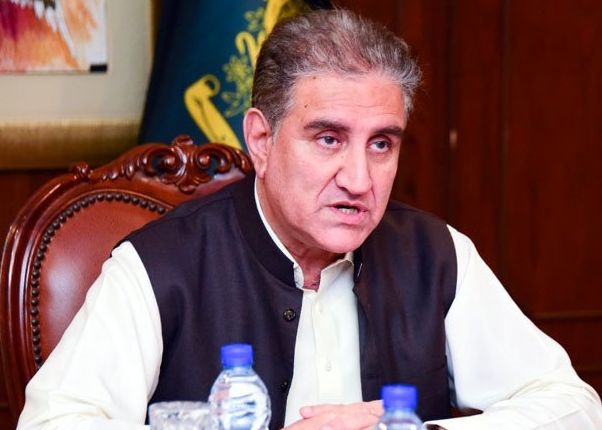 ---
ISLAMABAD:
Foreign Minister Shah Mahmood Qureshi slammed the Indian media on Monday for reporting inaccurate news about him visiting Kabul.
In a statement, the foreign minister termed the Indian media's hue and cry over his non-existent visit to Kabul as "irresponsible". "They should check their sources before reporting the news," Qureshi said, adding that this was "bad for its own credibility".
According to Qureshi, he did not go to Kabul as reported by the Indian media on Sunday. "I, however, held several important meetings concerning the Afghan issue in Islamabad," added Qureshi.
Speaking of the prevailing conditions in Afghanistan, the foreign minister said that all regional countries wanted peace in Kabul, even though there were "spoilers" in Afghanistan who still wanted to sabotage the peace efforts.
Read World must support Afghanistan economically, nation-building: PM
He further said that India will not serve the region if it sticks to the idea of humiliating Pakistan. He added that India has been claiming good relations with Afghanistan and Pakistan has no problem with the Kabul-New Delhi ties.
Pakistan has no objection to India having "good relations" with Afghanistan, but New Delhi has to give up its "myopic approach" for the sake of regional peace.
The foreign minister added that he spoke to European Commission Vice President Joseph Borrell on Sunday to brief him on the assistance provided by Pakistan in the evacuation of diplomatic staff, foreign nationals and journalists from Kabul.
He said Afghanistan's neighbours and other regional countries wanted peace and stability in the war-torn country. Speaking about Pakistan's efforts to chalk up a joint strategy, the minister said: "I will go to Tajikistan, Uzbekistan, Turkmenistan and Iran and consult with the leadership there over the Afghan issue."
"We already have talks with China over the Afghan issue," Qureshi said, referring to the role played by China in the Afghan peace process.
Speaking about the future regime in Kabul, Qureshi said Afghanistan is a multi-ethnic country and it should have a broad-based and inclusive government.
Read more Qureshi stresses 'broad-based' political settlement in Afghanistan
"Our focus is not on one group," Qureshi said in reference to the Taliban. Pakistan is making efforts for the progress and peace in Afghanistan by creating a conducive environment, the FM added.
He urged the international community to restore relations with Afghanistan after the Taliban takeover, saying that the Afghan people should be given the impression that the world has not forgotten them.
He said Pakistan will help the Afghans who want to go abroad. "Do not spread chaos [at the Kabul airport]," Qureshi appealed.
Afghanistan needs educated people for development, he said, adding that protection of life, respect for fundamental rights is essential for a prosperous Afghanistan.
COMMENTS
Comments are moderated and generally will be posted if they are on-topic and not abusive.
For more information, please see our Comments FAQ