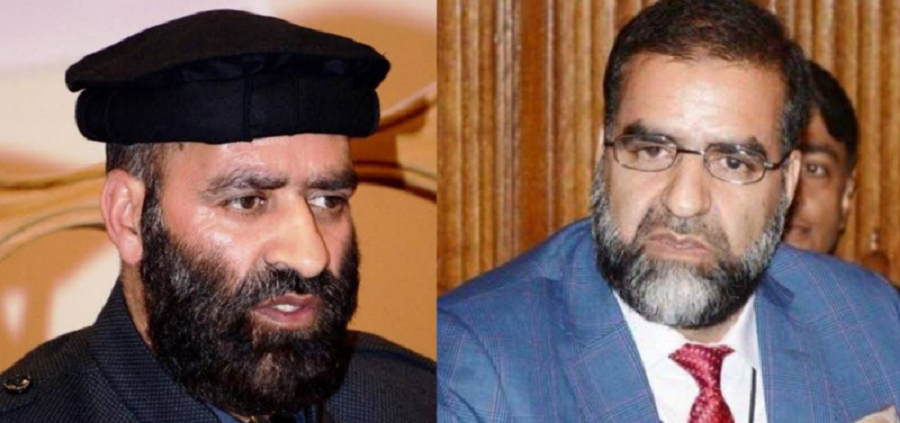 ---
MUZAFFARABAD:
The Jammu and Kashmir Salvation Movement (JKSM) has strongly condemned the arrest of prominent Hurriyat leader Zaffar Akbar Bhat and three others under "baseless allegations" in Indian Illegally Occupied Jammu and Kashmir
The JKSM spokesperson, in a statement issued on Wednesday, rejected the baseless allegations of militancy funding and procuring medical education seats.
According to the communique, the Modi administration arrested Hurriyat leader Bhat and three others on baseless allegations, a tactic used against IIOJK leaders to put them behind bars in different jails of India.
The New Delhi government is using dirty tactics and ill-measures to suppress the voice of freedom and punish those who seek freedom from Indian illegal occupation, the statement read.
The arrest of Hurriyat leader Zaffar Akbar Bhat and the bashing of his family members who have sacrificed with their blood for the freedom from illegal Indian occupation "is a cruel, inhumane and illegal act".
The official statement added that occupation troops demolished two houses of the Bhat family with explosives in Srinagar in 1995 to break the will of this brave family, "but they are still firm and stand tall for the freedom from illegal Indian occupation".
Also read: Rich tributes paid to IIOJK martyrs

The New Delhi government used "devil tactics" to subdue the family of the Kashmiri leaders, but the family is still standing side by side with the freedom seekers to nurture the Kashmir freedom movement.
"These illegal and inhumane steps taken by the Indian government are just to break the will of Kashmiri Hurriyat leaders and people of IIOJK to refrain them from the demand of illegal Indian occupation," the statement added.
The Indian government under the BJP rule is using all the tactics to leave the people of IIOJK without real leaders and subdue the innocent and besieged people of the occupied territory with its military might, it said.

India's nefarious tactics will not stifle the independence movement, but New Delhi's stubbornness and oppression will further strengthen the independence movement of Kashmir, the statement concluded.
COMMENTS
Comments are moderated and generally will be posted if they are on-topic and not abusive.
For more information, please see our Comments FAQ