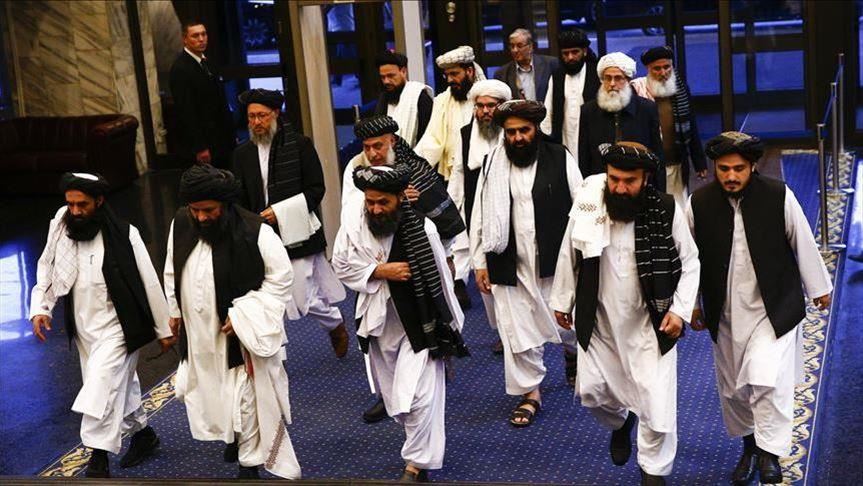 ---
DOHA:
Afghan government negotiators in Qatar have offered the Taliban a power-sharing deal in return for an end to fighting in the country, a government negotiating source told AFP on Thursday.
"Yes, the government has submitted a proposal to Qatar as mediator. The proposal allows the Taliban to share power in return for a halt in violence in the country," the source said.
The development comes after the Taliban took the strategic Afghan city of Ghazni just 150 kilometres (95 miles) from Kabul, a senior lawmaker and the insurgents said earlier.
Read more: Taliban take Ghazni city on road to Afghan capital
The interior ministry confirmed the fall of the city, which lies along the major Kabul-Kandahar highway and serves as a gateway between the capital and militant strongholds in the south.
"The enemy took control," spokesman Mirwais Stanikzai said in a message to media, adding later the city's governor had been arrested by Afghan security forces.
Pro-Taliban Twitter feeds showed video of him being escorted out of Ghazni by Taliban fighters and sent on his way in a convoy, prompting speculation in the capital that the government was angered with how the provincial administration capitulated.
Also read: Taliban take over 'ninth provincial capital' within a week
As security forces retreated across the country, Kabul handed a proposal to Taliban negotiators in Qatar offering a power-sharing deal in return for an end to fighting, according to a member of the government's team in Doha who asked not to be named.
A second negotiator, Ghulam Farooq Majroh, said the Taliban had been given an offer about a "government of peace" without providing more specifics.
Authorities in Kabul have now effectively lost most of northern and western Afghanistan and are left holding a scattered archipelago of contested cities also dangerously at risk of falling to the Taliban.
COMMENTS
Comments are moderated and generally will be posted if they are on-topic and not abusive.
For more information, please see our Comments FAQ