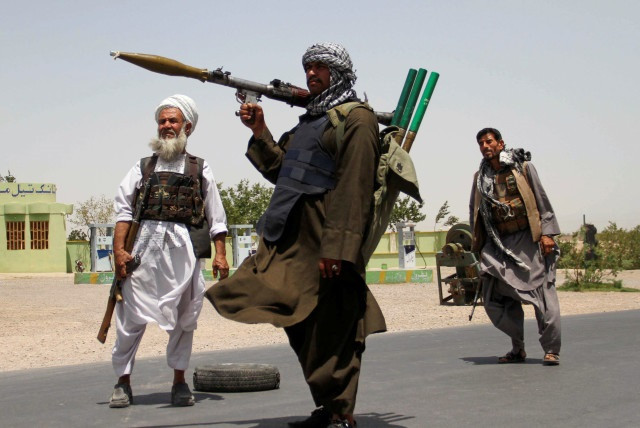 ---
KABUL:
The Taliban have captured the city of Faizabad in northern Afghanistan, a local minister told AFP on Wednesday, the ninth provincial capital to fall to the insurgents in less than a week.
"Late last night, the security forces who had been fighting the Taliban for several days came under intense pressure. The Taliban have captured the city now. Both sides have also suffered heavy losses," lawmaker Zabihullah Attiq said.
Faizabad has become the ninth provincial capital after Aybak, Qala-e-Nau, Lashkargah, Zaranj, Sheberghan, Kunduz, Taluqan and Sar-e-Pul to be partly or partially overrun by the Taliban.
After taking over nearly 200 rural districts last month, the Taliban launched assaults on major cities, marching on Herat, Kandahar, Taluqan and Lashkargah, causing panic and anxiety among millions of civilians.
Also read: Kabul could fall to Taliban in 90 days, warn US intelligence officials
The Taliban could isolate Kabul in 30 days and potentially take it over in 90 days, a US defence official told Reuters on Wednesday, citing a US intelligence assessment.
Taliban fighters have taken control of ninth provincial capitals in six days, a pace that has surprised US officials.
Taliban forces now control 65 per cent of Afghanistan and have taken or threaten to take 11 provincial capitals, a senior EU official said on Tuesday.
The US official, speaking on the condition of anonymity, said the new assessment followed the rapid gains the Taliban had been making around Afghanistan.
COMMENTS
Comments are moderated and generally will be posted if they are on-topic and not abusive.
For more information, please see our Comments FAQ