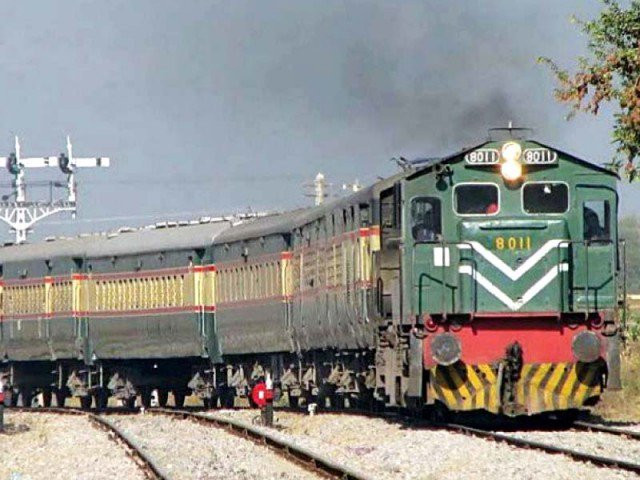 ---
LAHORE:
Passengers have started traveling on locomotives due to the alleged negligence of the railway officials and shortage of bogies.
According to witnesses, passengers on the Lahore-Narowal and other routes often opt to travel on the engine instead of the bogies to save money spent on fare, while the administration and the police do not appear serious in taking action against them.
On other branch lines also, passengers often travel on railway locomotives due to negligence of the official concerned.
According to the sources, passengers, including children and the elderly, risk their lives to travel dangerously on the railway locomotives.
Read Political recruitments have destroyed railways: CJP
It is the responsibility of the railway administration and police to ensure safety of the passengers as well as the locomotives but they often fail to stop the passengers from risking their lives.
In the past, several passengers traveling on the rooftops and locomotives of trains lost their lives aftre falling down or hitting poles along the tracks.
The dangerous practice continues on the Lahore, Sahiwal, Narowal and Shahdara sections of the tracks.
According to some officials, the railway administration is facing a shortage of passenger bogies for the main and branch lines and this is also a reason for young passengers to climb onto the rooftops and locomotives.
Elderly people also travel dangerously on the hulls and back of railway locomotives putting themselves as the risk of accidents.
Published in The Express Tribune, August 1st, 2021.
COMMENTS
Comments are moderated and generally will be posted if they are on-topic and not abusive.
For more information, please see our Comments FAQ