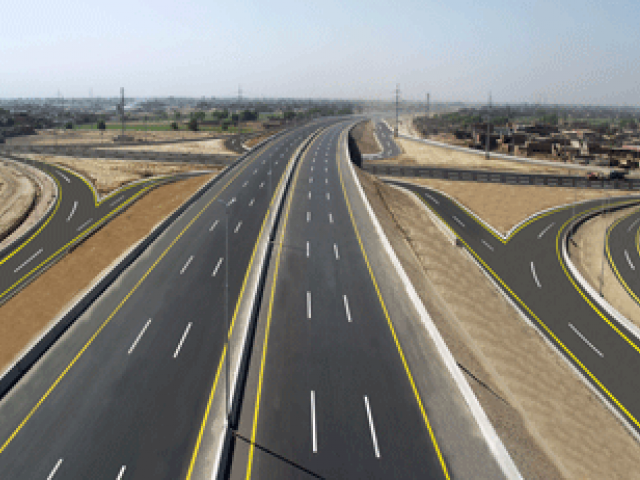 ---
RAWALPINDI:
After the Rawalpindi Ring Road scandal surfaced, the divisional administration — after restoring the old alignment of the road from Rawat to Thalian measuring 38 kilometres — had sent the revised project concept (PC-I) of the project to the Punjab government for approval.
The provincial government could not approve the revised PC 1 of the new Ring Road even after a lapse of one month.
With the approval of the revised PC-1, work on the project was likely to begin in August, however, the provincial government has delayed its approval.
A senior official close to the Ring Road Management Unit said on condition of anonymity that when after the scandal surfaced, the Punjab government had directed all agencies including the Rawalpindi Development Authority to stop work on the project.
In view of increasing traffic pressure on major highways including GT Road and incessant traffic jams due to heavy traffic on Rawalpindi-Islamabad junction, Rawalpindi Commissioner Syed Gulzar Hussain Shah had proposed a new ring road, which was to be built on an alignment approved by the previous government.
Read Buzdar, Zulfi, Sarwar 'cleared' in Ring Road scandal
The Ring Road Project Management Unit had prepared PC-1 of the new road and sent it to the Punjab government for final approval.
Under the PC-1, a new 38-kilometre ring road from GT Road in Rawat to Thalian near motorway was to be constructed. The official said that the Rawalpindi administration hoped that the Punjab government would give final approval to PC-1 in two weeks considering the importance of the project and work on the project will start in August.
The delay of work on the ring road is causing immense inconvenience to the citizens who hope to do away with the traffic mess they have to face on a daily basis while travelling on city roads.
The official said that the previous ring road project has come to an end after the scandal surfaced. "Considering the need of the road for heavy traffic in the twin cities, the Rawalpindi administration has decided to construct a new ring road without wasting time," the official said
Another official on condition of anonymity said that the provincial government could not approve to start work on the project as it had not been included in the development budget of the fiscal year 2021-22.
He said that the work on the project could delay further unless the provincial government arranged special funds under public-private partnership.
Published in The Express Tribune, July 31st, 2021.
COMMENTS
Comments are moderated and generally will be posted if they are on-topic and not abusive.
For more information, please see our Comments FAQ