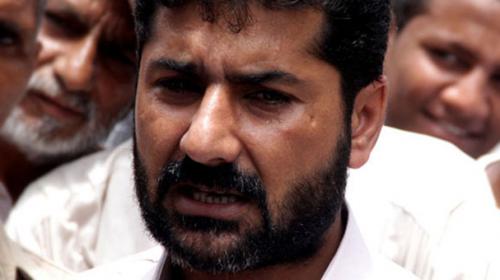 ---
KARACHI:
The request of a judicial magistrate to have his statement recorded via video link was rejected by a special anti-terrorism court.
The magistrate put this request forward as he was unable to appear in person in relation to his recording of the confessional statement of alleged Lyari gangster Uzair Baloch.
Special Court No 16 of the Anti-Terrorism Complex in Karachi Central Jail rejected the plea while it was hearing a case against the murder of a Rangers official. The court summoned the judicial magistrate and the investigating officer, in person, at the next hearing.
Read More: Uzair Baloch says never gave 'confessional statement'
According to Advocate Jivanni, the request was not admissible as the witnesses were present in the city magistrate. Judicial Magistrate Imran Imam Zaidi requested the recording of his statement through video link.
Uzair Baloch's lawyer Advocate Abid Zaman asked for the reason the judicial magistrates could not arrive at the special ATC if they appeared in person at other courts. In order to record a statement via video link, the installation of the necessary system and PEMRA's involvement are required.
Judicial Magistrate Imran Imam Zaidi recorded Uzair Baloch's confessional statement which was full of sensational revelations. Copies of the magistrate's statement have also been submitted to the anti-terrorism court.
Published in The Express Tribune, July 29th, 2021.
COMMENTS
Comments are moderated and generally will be posted if they are on-topic and not abusive.
For more information, please see our Comments FAQ