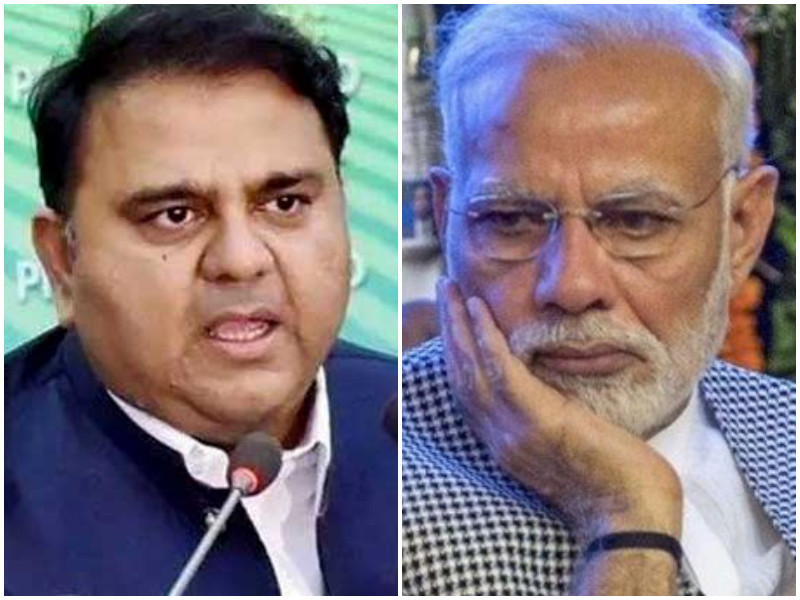 ---
Minister for Information and Broadcasting Fawad Chaudhry on Monday expressed deep concern over reports that Indian government used an Israeli software to spy on journalists and political opponents.
"Extremely concerned on news reports emerging from @guardiannews that Indian Govt used Israeli software to spy on Journalists, political opponents and politicians. Unethical policies of #ModiGovt have dangerously polarised India and the region… More details are emerging," he wrote on his official Twitter handle.
Read more: PM Imran's number among those targeted by Israeli spyware: report
A report in the Washington Post stated that India was one of the ten countries which have been listed as a client of the NSO Group and its Pegasus malware.
At least one number once used by Prime Minister Imran Khan was among the tens of thousands of smartphone numbers, including those of activists, journalists, business executives and politicians from around the world, that were revealed to have been targeted by Israeli spyware.
The American publication stated that hundreds of numbers from Pakistan appeared on the Indian surveillance list, including one which was once used by the premier. More than 1,000 Indian numbers were also on the list. The report did not confirm if the attempt on the premier's number was successful or not.
Sunday's revelations -- part of a collaborative investigation by The Washington Post, The Guardian, Le Monde and other media outlets -- raise privacy concerns and reveal the far-reaching extent to which the private firm's software could be misused.
Also read: PM Imran, Indian Modi among others listed as 'predators of press freedom' in RSF report
The leak consists of more than 50,000 smartphone numbers believed to have been identified as connected to people of interest by NSO clients since 2016, the news organizations said, although it was unclear how many devices were actually targeted or surveilled.
NSO has denied any wrongdoing, labelling the allegations "false."
On the list were 15,000 numbers in Mexico -- among them reportedly a number linked to a murdered reporter -- and 300 in India, including politicians and prominent journalists.
Last week, the Indian government -- which in 2019 denied using the malware to spy on its citizens, following a lawsuit -- reiterated that "allegations regarding government surveillance on specific people has no concrete basis or truth associated with it whatsoever."
Pegasus is a highly invasive tool that can switch on a target's phone camera and microphone, as well as access data on the device, effectively turning a phone into a pocket spy. In some cases, it can be installed without the need to trick a user into initiating a download.
Founded in 2010 by Israelis Shalev Hulio and Omri Lavie, NSO Group is based in the Israeli hi-tech hub of Herzliya, near Tel Aviv.
COMMENTS
Comments are moderated and generally will be posted if they are on-topic and not abusive.
For more information, please see our Comments FAQ