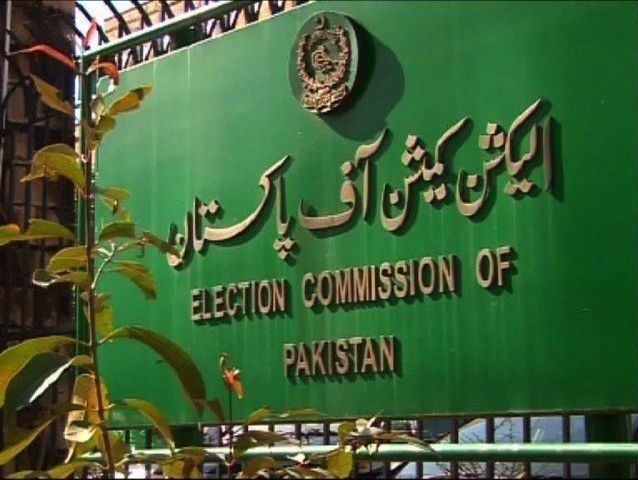 ---
ISLAMABAD:
The Election Commission of Pakistan (ECP) has appointed Omar Hameed, a retired grade 22 officer of the Secretariat Group, as secretary election commission on contract basis.
Zafar Iqbal, a retired officer of grade 21 has been appointed as special secretary election commission on a one-year contract.
The ECP issued the notifications of the new postings following the approval of Chief Election Commissioner (CEC) Sikander Sultan Raja.
According to the ECP notification, Dr Akhtar Nazir, who was appointed secretary election commission in May last year, "is repatriated on account of his verbal request on personal grounds and his services are placed at the disposal of Establishment Division with immediate effect".
Omar Hameed had earlier served as secretary finance, secretary Benazir Income Support Programme, secretary national food security among other important positions.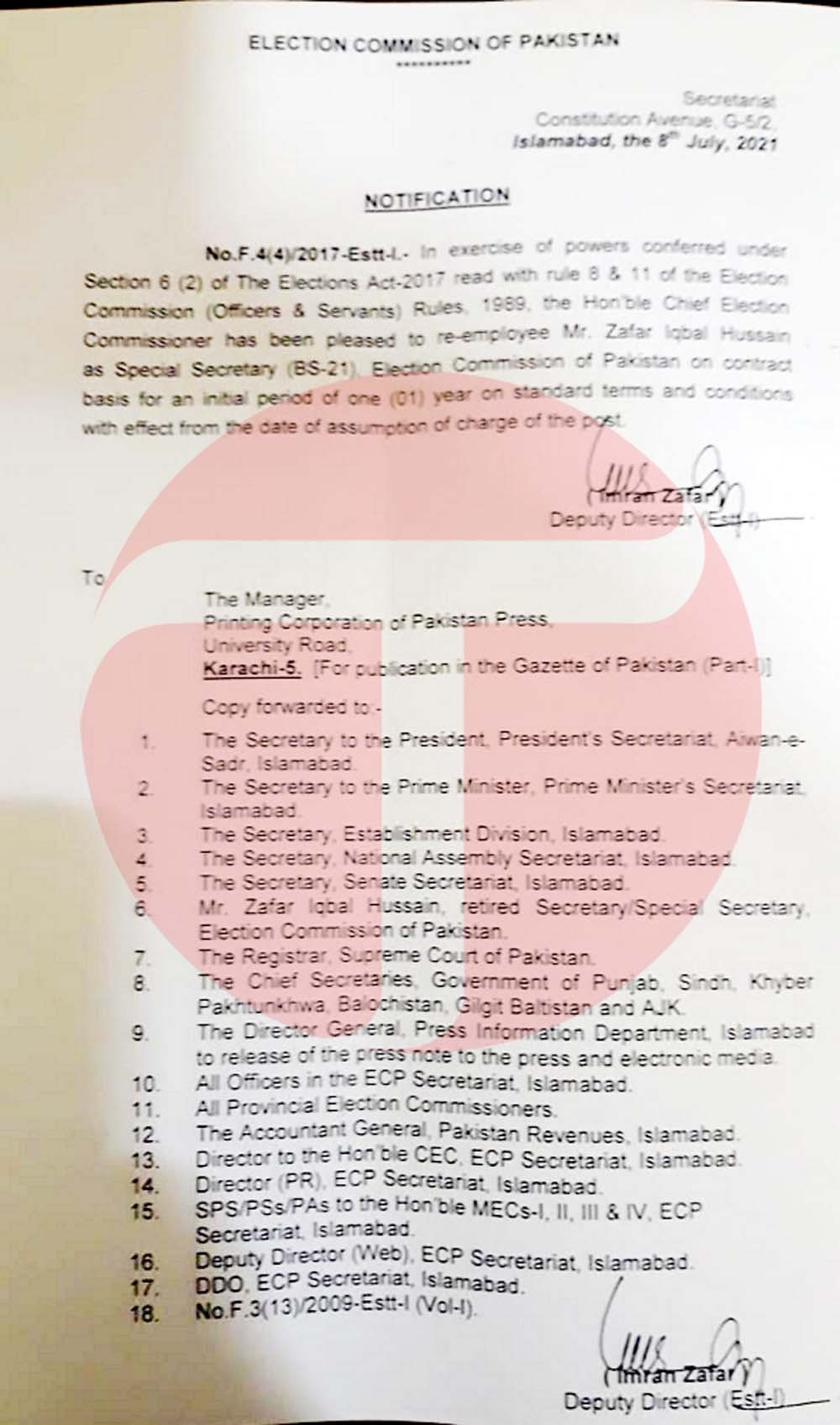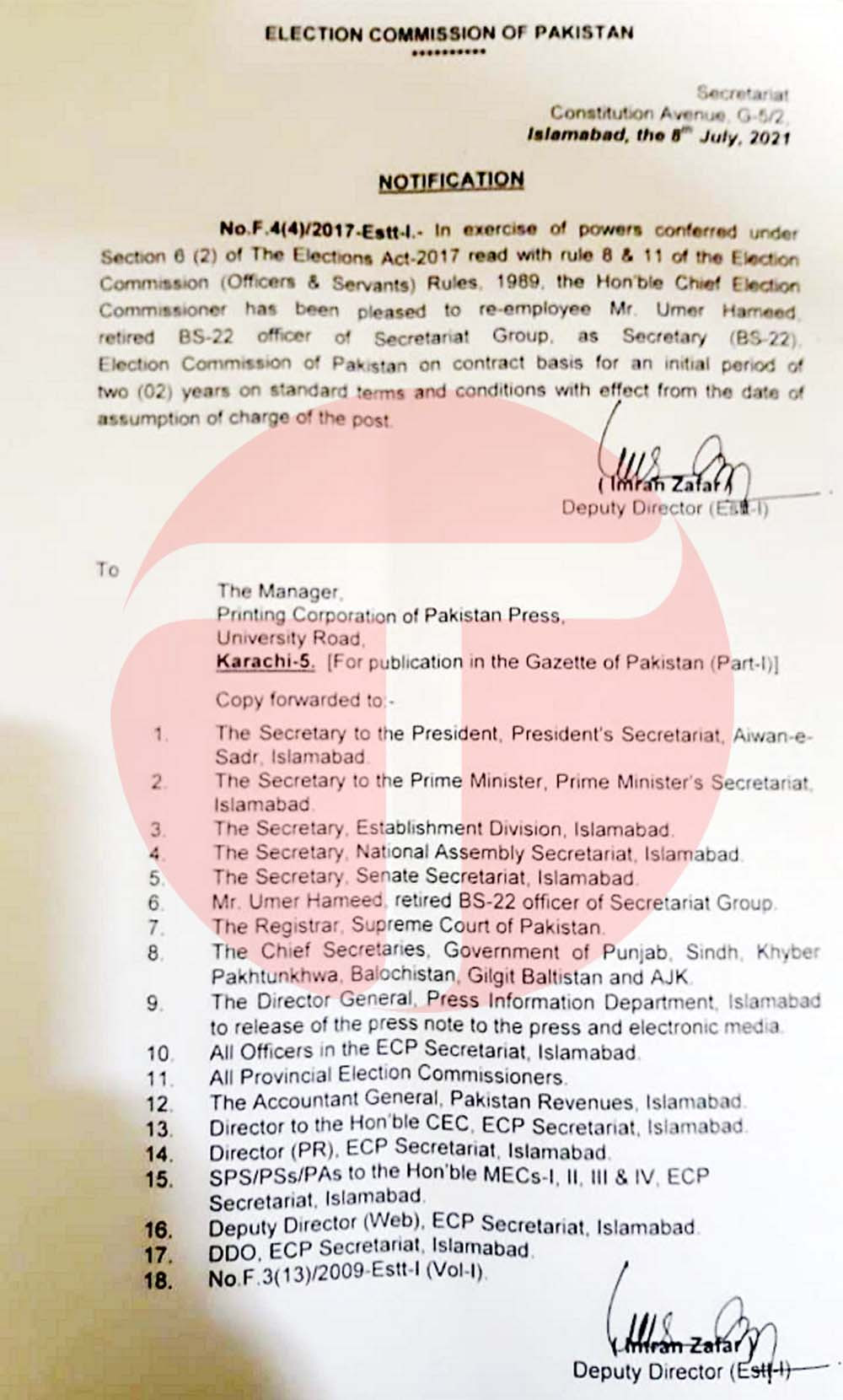 COMMENTS
Comments are moderated and generally will be posted if they are on-topic and not abusive.
For more information, please see our Comments FAQ