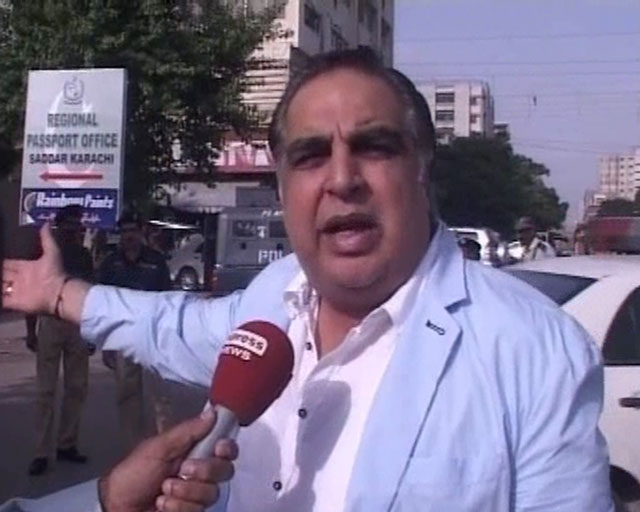 ---
KARACHI:
Sindhi Governor Imran Ismail on Sunday sent back the Sindh Protection of Journalists and Other Media Practitioners Bill, 2021, to the provincial cabinet without giving his approval.
Governor, as a representative of the federation, cited the lack of financial oversight and audit of the commission which will be spending public funds for the welfare of media workers and administrative anomalies in the proposed structure of the said commission.
"Having been presented for assent, the Sindh Protection of Journalists and Other Media Practitioners Bill, 2021 (the Bill) I, in exercise of the powers under Article U6(2) of the Constitution, do hereby return the bill to the Sindh Assembly for reconsideration," Islamil wrote in his letter to Chief Minister Murad Ali Shah.
Ismail giving his observations said that a Commission has been constituted with funding from public exchequer and also raising money from other sources as well. Neither any finance committee to supervise income and spending nor any mechanism for third party audit of government funding has been incorporated in bill.
He said that an appropriate mechanism for the purpose should be included accordingly.
Governor further said that as per Section-13(1) of the bill, the commission can formulate its own rules and regulations which seems in contravention to Section-24 of this document which states that the government by notification in official gazette, will make rules for carrying out the purpose of this Act.
Therefore, Ismail said: "I call upon the Provincial Assembly of Sindh to reconsider the Bill."
Prepare for rains
Separately, in a letter to Sindh Chief Minister Syed Murad Ali Shah, the governor urged the provincial government to prepare for the monsoon season.
Tragic incidents that happened during the heavy rains last year have left lessons for the firm and coordinated preparedness prior to the monsoon, governor said.
He said that Supreme Court has already issued directives for cleanliness of major storm drains and removal of encroachments over the major nullahs of Karachi.
Ismail urged the CM to recommend the Defence Housing Authority and Cantonment Board officers to take measures for preventing urban flooding. He further maintained that this is the time when all the stakeholders should work together for the betterment of the province.
The governor assured to offer full cooperation on behalf of the federal government.
Published in The Express Tribune, June 21st, 2021.
COMMENTS
Comments are moderated and generally will be posted if they are on-topic and not abusive.
For more information, please see our Comments FAQ