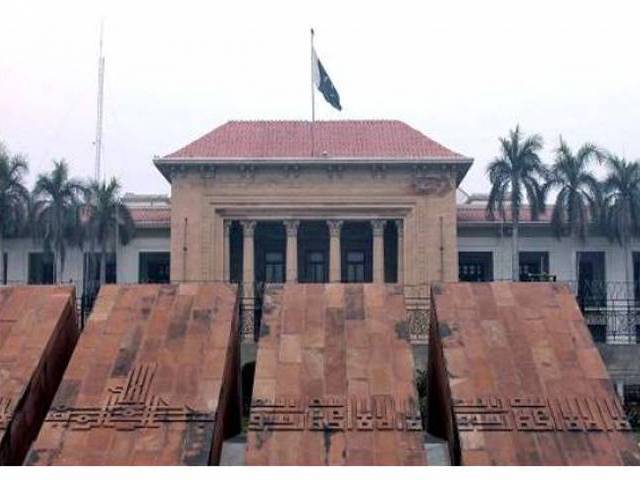 ---
LAHORE:
Seven disgruntled members of Punjab Assembly from the Pakistan Muslim League-Nawaz (PML-N) and Pakistan People's Party (PPP) have requested Speaker Chaudhry Pervez Elahi to allot them separate seats.
The six MPAs of PML-N and one of PPP submitted an application to the speaker's office, stating that they did not want to sit on the benches of their parties. PML-N MPAs Mian Jaleel Ahmed Sharaqpuri, Muhammad Ghayasuddin, Chaudhry Ashraf Ali, Muhammad Faisal Khan Niazi, Nishat Ahmed Khan and Azhar Abbas submitted the application along with PPP's Ghazanfar Ali Khan.
They said they had differences over some matters with their parties, owing to which they did not feel comfortable on the benches of their parliamentary groups.
They requested the speaker to allot them separate seats where they could "sit and contribute to the PA business".
Read more: Punjab Assembly okays Rs1.84tr demands for grant
Talking to The Express Tribune, Sharaqpuri, Ashraf Ali and their supporters confirmed that they had submitted the application.
One of the lawmakers said, "Our parties want us to support their stance, which is not acceptable to us at any cost. If we seek a meeting with Chief Minister Sardar Usman Buzdar or any other leader of the ruling party, we are dictated not to meet them without the permission of the party."
An MPA said had met Buzdar along with other members to resolve an issue faced by a friend. The CM accorded them respect but the PML-N sought an explanation from him, he said. The MPA said he tried but could not satisfy his party about the meeting.
Other MPAs said the top leaders of their parties did not meet them and their problems were not solved.
After that they decided to approach the CM for solving the problems of their constituencies, they added.
Published in The Express Tribune, June 21st, 2021.
COMMENTS
Comments are moderated and generally will be posted if they are on-topic and not abusive.
For more information, please see our Comments FAQ