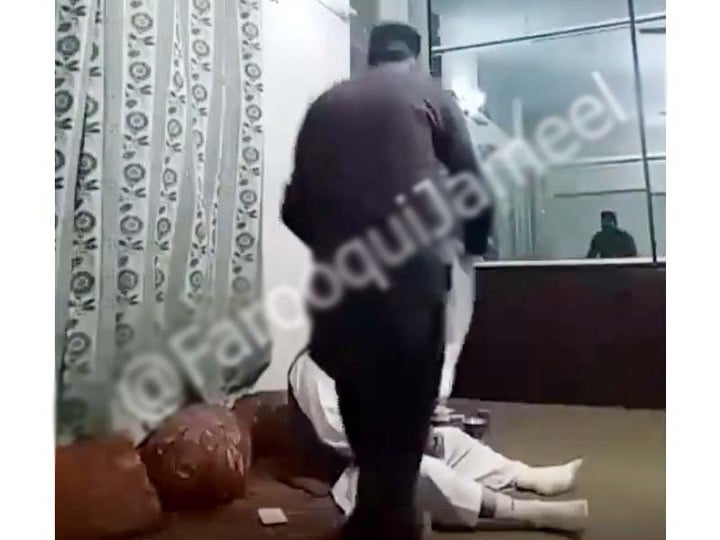 ---
LAHORE:
Footage of Mufti Azizur Rehman, a 70-year-old religious cleric and the Jamiat Ulema-e-Islam's vice ameer in Lahore, sexually assaulting one of his teenage seminary students went viral late Tuesday night.
The video spread shockwaves on Pakistani Twitter as netizens not only called for immediate action to be taken against Rehman but a clear out of paedophiles in religious seminaries across the country.
A video message was also leaked with the footage by the teary-eyed survivor, in which he claims that: "My attacker's sons have threatened to kill me for exposing him [Mufti Aziz]".
In distress, the survivor shares that he is in hiding, adding that, "It is better I die" out of fear of retribution in the recording.
Meanwhile, Mufti Aziz, whose membership has been suspended by his party, also issued a video statement not only denying his role in the viral video but also claiming that "it is part of a conspiracy to smear his name".
Mufti Aziz claimed that certain elements inside the seminary wanted to expel him, adding that, "This video is fake as you can't even see me move in it".
"Where is my accuser? It has been two weeks since he was last seen...I was clearly drugged by this boy," he goes on to detail in the video.
In a letter obtained by The Express Tribune, the Jamia Manzoorul Islamia has moved to terminate the services of the now maligned Mufti.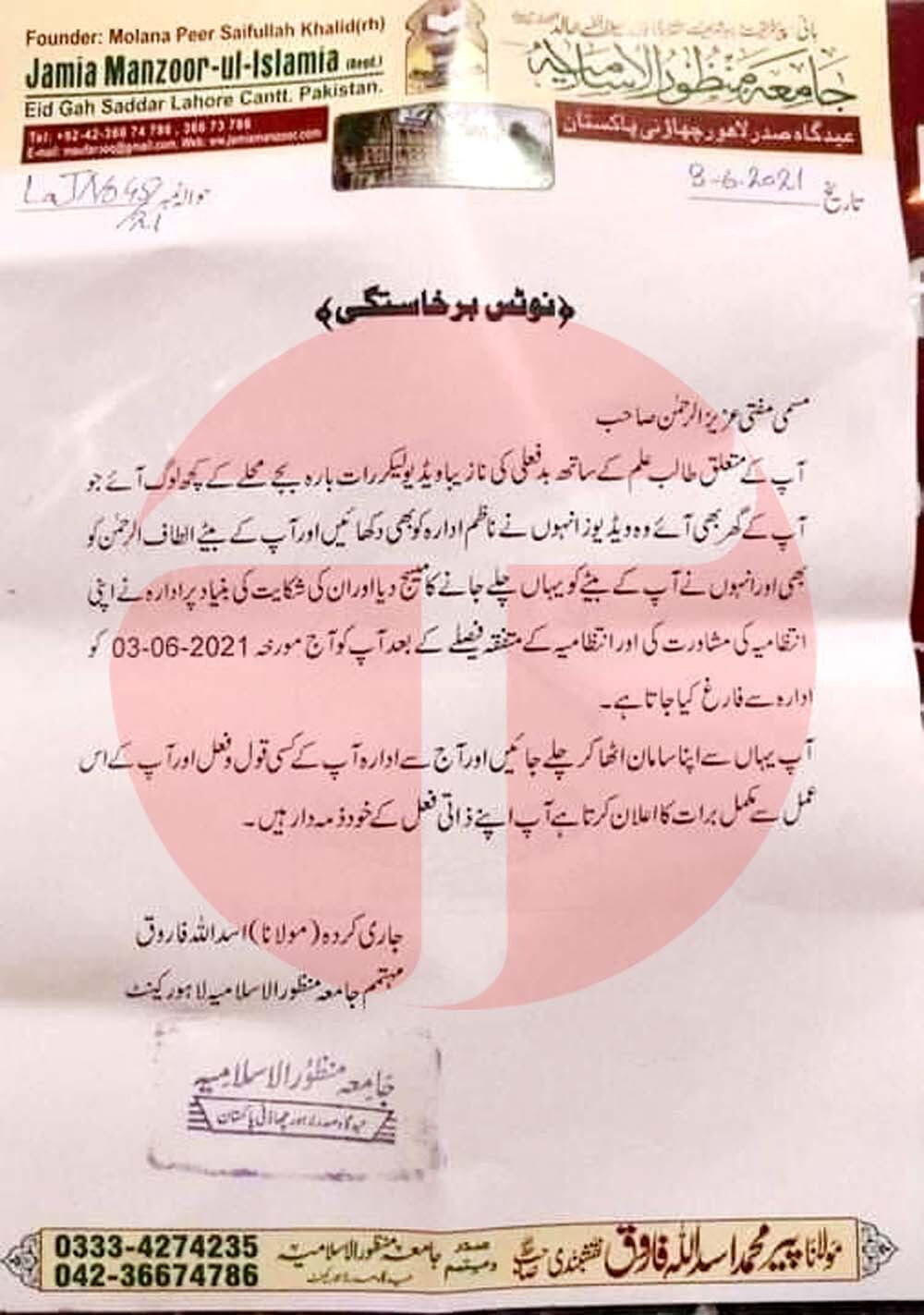 A termination notice issued by the administrator Jamia Asad ul Farooq reads: "A video was produced of you in which you are molesting a student. After consolation the Jamia administration based on the video advised him and his son to leave the campus."
The religious seminary also announced that it would distance itself from any act or statement of the mufti.
The Punjab Police said that they had not received any complaint till the filing of this report.
A spokesperson said that they would proceed according to law when they received one.