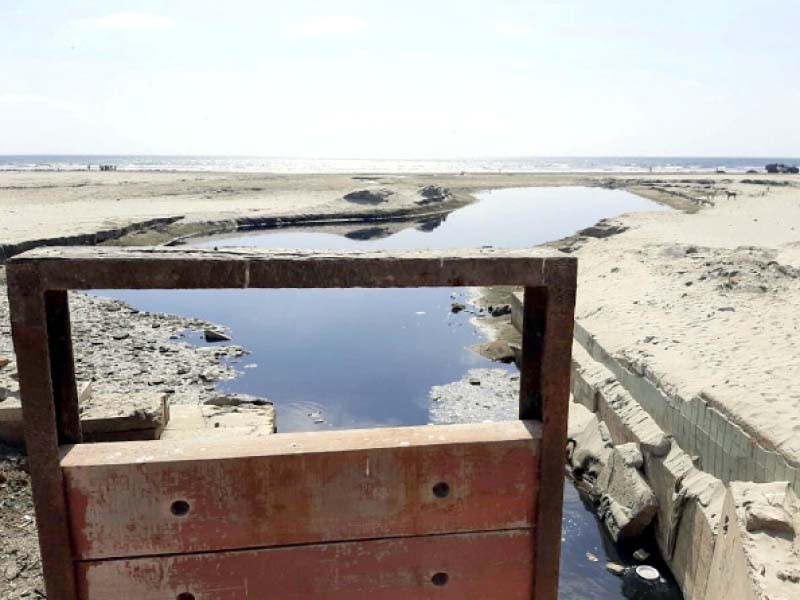 ---
KARACHI:
The local government department and councils have received a mild boost in the budget for FY2021-22 compared to the outgoing year, but it appears the much-needed revamp of major storm water drains has been left by the wayside.
Funds have been increased for local councils of the province from the current year's Rs78 billion to Rs82 billion in the next financial year starting from July. The government allocated Rs25 billion as the development budget for local governments.
An additional amount of over Rs200 billion was set aside for different development programmes for Karachi. Overall, the government earmarked Rs16 billion for 264 ongoing development schemes across the province in different sectors.
An amount of Rs8 billion is to be spent on 291 new schemes. These belong to different sectors including water supply and sanitation, buildings, roads, health, solid waste management, housing and town planning.
According to the annual budget documents of FY2021-22, the provincial government made an allocation of Rs109 billion for various ongoing development projects of Karachi as part of the Annual Development Programme, Foreign Project Assistance and Public-Private Partnership.
The government has also earmarked Rs39 billion for different projects underway in Karachi though the Asian Development Bank and World Bank. An amount of Rs61 billion has also been kept under the head of the District ADP for Karachi.
A draining affair
For unexplained reasons, however, there have been no allocations for the revamp of the Gujjar and Mehmoodabad nullahs in the new fiscal year.
According to the budget documents, the total estimated cost of these projects was Rs1.1 billion and million and Rs500 million, respectively. Around Rs688 million were spent during the current financial year on Gujjar nullah and Rs278 billion on the revamp of the Mehmoodabad nullah.
The government has, however, allocated Rs130 million each for the rehabilitation of the storm water drain of Yousuf Goth and the nullah between PECHS Extension and Sindh Muslim Cooperative Society.
The total cost of the Yousuf Goth drain is Rs488.7 million and PECHS nullah will be completed at an estimated amount of Rs698 million.
The Sindh government had released Rs720 to revamp five storm water drains or nullahs of the city in the ongoing financial year. However, the total utilisation of this amount remained at Rs562 million. The revamp work of these drains was scheduled to be complete in June of 2021, but the government extended the project for another year.
Published in The Express Tribune, June 16h, 2021.
COMMENTS
Comments are moderated and generally will be posted if they are on-topic and not abusive.
For more information, please see our Comments FAQ