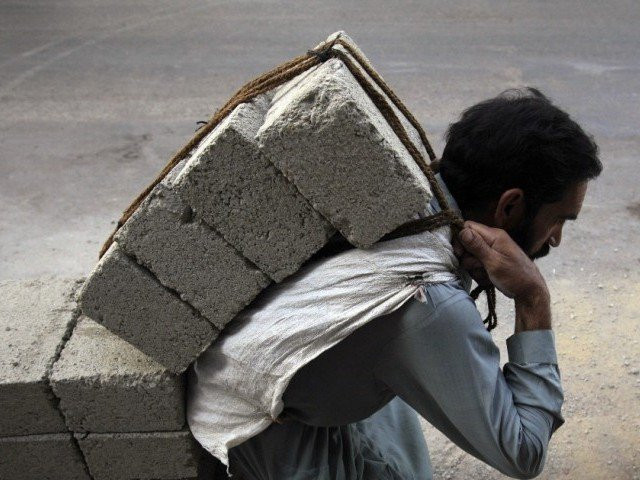 ---
ISLAMABAD:
The Islamabad administration has claimed the eradication of bonded labour and kiln owners giving loans to labourers as advance salary in the capital territory in a 71-page report submitted to the Islamabad High Court (IHC) on Monday, stating that district officials visited different brick kilns on the court's orders.
During the visit, a labourer named Chaudhry Sabir said that he was involved in bonded labour as the brick kiln owner had given him a loan. The administration took action by registering a case against the owner and freed the labourer, the report stated.
It added that the administration had given contact numbers to brick kiln workers to report violations while measures are being taken to ensure the rights of workers as guaranteed in the constitution.
The administration had held a meeting with brick kiln owners in which they gave affidavits of not using bonded labour or giving advance loans. It added that brick kilns owners have been warned of punitive action in case of violations.
Read IHC orders bonded labour eradicated
A commission was formed to probe the bonded labour issue revealed that none of the brick kilns in Islamabad was registered with any government organisation. The commission termed debt bondage as the biggest cause behind people resorting to labour in large numbers.
The chief justice remarked that the practice of debt bondage was a violation of basic human rights. The court-appointed Islamabad High Court Journalist Association (IHCJA) as amicus curiae in the case.
Last month, The Islamabad administration had informed IHC about the cases registered against the owners of brick kilns for bonded labour. Chief Justice Athar Minallah had directed the administration to continue the implementation of the order regarding the eradication of bonded labour in the federal capital.
The state counsel had informed the court that in consonance with the court's order, the district administration took action against illegal activity and it was facilitating the workers who wanted to go back. He had added that cases were registered against the kiln owners who took advance from the workers.
Published in The Express Tribune, June 15h, 2021.
COMMENTS
Comments are moderated and generally will be posted if they are on-topic and not abusive.
For more information, please see our Comments FAQ