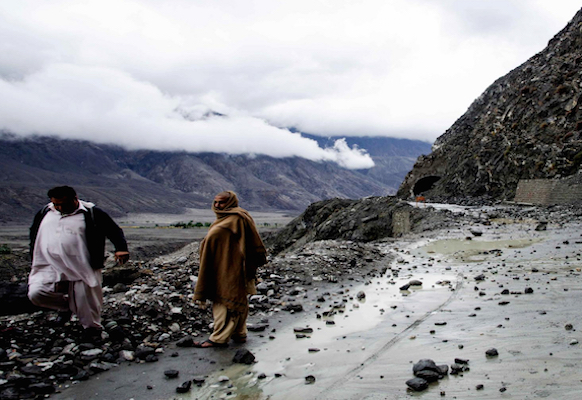 ---
ISLAMABAD:
The federal government on Friday proposed Rs37.92 billion development outlay for Gilgit-Baltistan in its fiscal year budget 2021-22.
According to the budget document, the government has proposed Rs18 billion in terms of block allocation in G-B's Annual Development Programme (ADP). Likewise, Rs19.92 billion funding has been proposed for 10 uplift projects, including seven new ones, in the Public Sector Development Programme (PSDP).
It is pertinent to mention that G-B – a mountainous region in the north of the country – is one of the important parts of the multi-billion dollar China-Pakistan Economic Corridor. In addition to that, the region's economic potential has prompted the government to start planning for giving a provincial status to G-B – a long demand from the region's people.
The document added that Rs2.50 billion funds for a 20MW hydropower project in Hunza, Rs1.80 billion for a hydropower project in Shagarthang, Skardu, more than Rs980 million for a hydel power project in Thang, Chilas, Rs1.46 billion for 16MW hydropower project in Naltar, and Rs1.52 billion have been suggested for the first phase of regional grid station in Gilgit.
Last month, G-B Chief Minister Khalid Khurshid said that hydropower projects being constructed under CPEC in the region would supply power to the national grid but unfortunately the G-B was not connected to it. He had recalled sharing the issue with Planning Minister Asad Umar who promised swift resolution.
He also complained that the province did not receive its due share after co-funding Chinese investment under CPEC.
It also reads, the Centre has proposed Rs1.52 billion for upgrading the road from Konodas, Gilgit to Naltar Air Force Base, Rs1.20 billion for the construction of the 250-bed hospital in Skardu, and Rs1.10 billion for construction of a 50-bed cardiology hospital in Gilgit.
The federal government has further suggested Rs500 million for the sewerage and sanitation system in Gilgit, over Rs190 million for the construction of Polytechnic Institute for Boys in Skardu, Rs1.70 billion for 30MW hydel power project in Gawari in Ghanche, and Rs700 million for Darel to Nagaris Expressway, and Rs500 million for 40km Nagar Highway.
"Rs1 billion worth of funds for the construction of Medical and Nursing College in Gilgit, Rs2.5b for the Inter-Provincial Coordination Economic Corridor (Thalchi to Shontra JK), over Rs690 million for the construction of intra-regional coordination (Gorekor Astore to Shagarthang) for Baltistan and Diamer region, and Rs500 million for upgrading provincial headquarter hospital in Gilgit," it read.