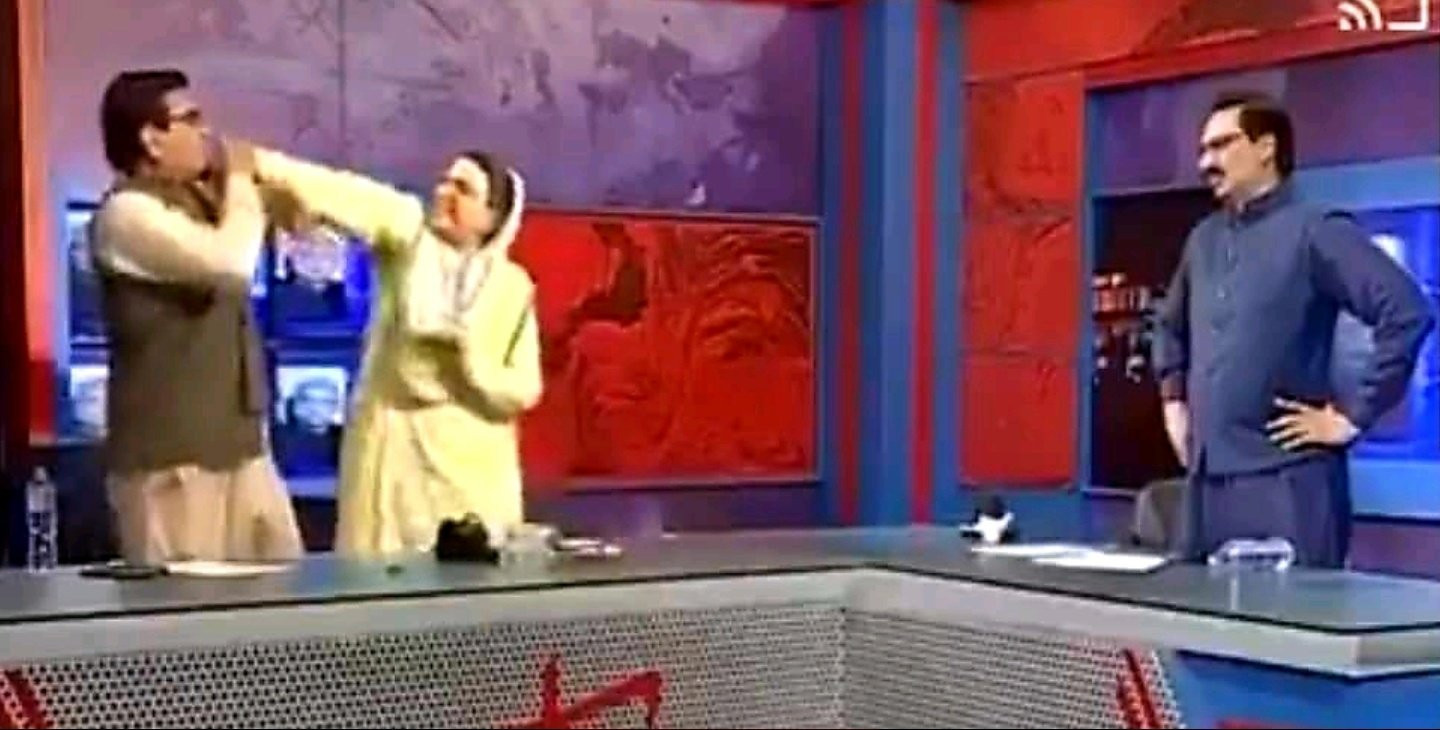 ---
Firdous Ashiq Awan, a Pakistan Tehreek-e-Insaf (PTI) regular on a host of prime time talkshows was filmed not only hurling abuse but also striking her fellow guest Pakistan Peoples Party MNA Qadir Khan Mandokhail as the programme "Kal Tak" drew to an unceremonious close on Express News channel.
In the footage, Firdous roars at the PPP leader,"Kuttay ke bacha (Son of a dog)," before proceeding to slap him in the face as anchor Javed Chaudhry and others look on in disbelief.
The video caught by one of the show's cameras spread like wildfire on social media with #FirdousAshiqAwan becoming the top trend on Pakistani Twitter.
Netizens also cited how the adviser to Punjab's chief minister is a repeat offender when it comes to misbehaving with others in public.
Firdous had recently lashed out at Sialkot's assistant commissioner at a ramazan bazaar over the quality of fruit on sale.
However, the PTI leader hit back in a video statement through her Twitter handle claiming she had been repeatedly harassed by Mandokhail during the talk show and was compelled to act in self defense.
"He [Mandokhail] not only insulted me but also dishonoured my now deceased father...what else could I have done I have some dignity," she outlined in a series of tweets.
She said that the footage only shows one side of the events that transpired.