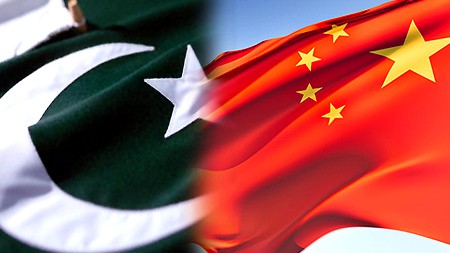 ---
ISLAMABAD:
Prime Minister Imran Khan thanked Chinese President Xi on Sunday for his strong message on World Environment Day, hosted by Pakistan this year.
The premier stated that Pakistan's hosting of the day reflected its commitment to counter environmental degradation.
The PM also applauded President Xi's leadership in combating climate change and biodiversity loss along with his offer to cooperate over ecosystem restoration.
I thank 🇨🇳 President Xi's strong message on World Environment Day 2021 hosted by 🇵🇰 reflecting our commitment to counter environment degradation. We laud Pres Xi's ldrship in combatting climate change & biodiversity loss & his offer to step up cooperation on ecosystem restoration

— Imran Khan (@ImranKhanPTI) June 6, 2021
A day ago, Chinese President Xi Jinping said that the international community should work together with unprecedented ambition and action to strive for a fair and reasonable system of global environmental governance featuring win-win cooperation and promote the sustainable development of humanity.
Read Rich states haven't done enough for environment: PM Imran
He stressed that Earth is humanity's shared home, and a sound ecosystem is essential for the prosperity of civilisations.
Xi made the remarks in a congratulatory letter to the World Environment Day events held in Islamabad, Pakistan.
World Environment Day
Pakistan hosted the World Environment Day celebrations this year on June 5, the first time in history in partnership with the UN Environment Program (UNEP).
Experts view this as recognition of the country's much-publicised battle against the simmering climate change challenges and an opportunity to lure investment to promote ecotourism and showcase to the world its varied ecology from snowcapped peaks in the north to glistering waters in the south, besides the abundant wildlife.
They, however, argue that the country has a long journey ahead to tackle a slew of environmental challenges, from unplanned urbanisation to daunting deforestation, and ever-increasing pollution to unseasonal rains, accompanied by floods.
Being one of the top 10 countries, which are most vulnerable to climate change, Pakistan is hosting the global event for the first time since the inception of the event in 1970.