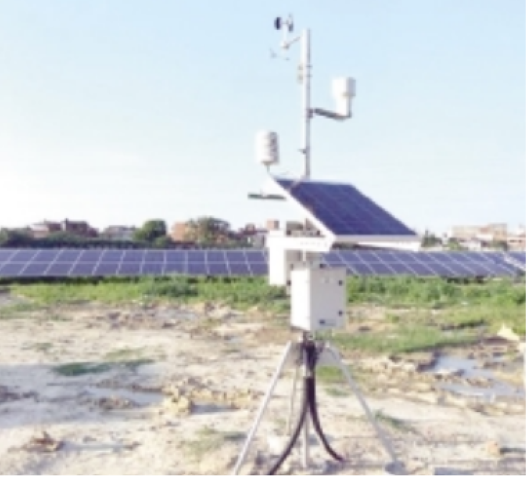 ---
KARACHI:
The eagerly-anticipated digital all-weather station (AWS), Doppler, was installed at the former Pakistan Meteorological Department's (PMD) observatory near the old airport on Friday.
However, officials were unable to confirm if it would be operational before the onset of the monsoon season.
The installation was done in collaboration with the Japan International Cooperation Centre (JICE). PMD Director Sardar Sarfaraz told The Express Tribune that 44 additional AWSs will be installed across the country with JICE's assistance.
He said 17 of these stations will be installed in rural Sindh and 27 in different cities of Punjab. Sarfraz continued that the first station after Karachi would be installed in Lahore and the second in Islamabad. He further stated that the installation across the country cost Rs560m and the entire investment was made by Japan.
The PMD's engineers were trained by Japanese experts and the AWSs in other districts of Sindh will be installed by them, he added. According to Sarfraz, the new AWS will work alongside the analog weather observatory. The former observatory provided data for one to three hours of rain, but the new AWS will make it possible to record data in 10-minute frequencies.
Sarfraz said the data would then be uploaded to servers. However, he wasn't able to confirm if the AWS would be fully functional before the monsoon.
This would come as alarming news for the city's inhabitants as the monsoon of 2020 wreaked havoc on the city, killing over 40 people. In addition, the streets were inundated and residents suffered without power for not just hours, but days.
Tsunami detection
In addition, the met department installed siren posts to detect the threat of tsunamis in two of the busiest coastal areas of the city - Rairhi Goth and Keamari. Sarfaraz said the project to install siren posts was completed by the government of Pakistan and the United Nations Development Programme with an investment of Rs30 million.
Two of these siren posts have been installed in Karachi and three in Balochistan's coastal areas of Pasni, Ormara and Gwadar.