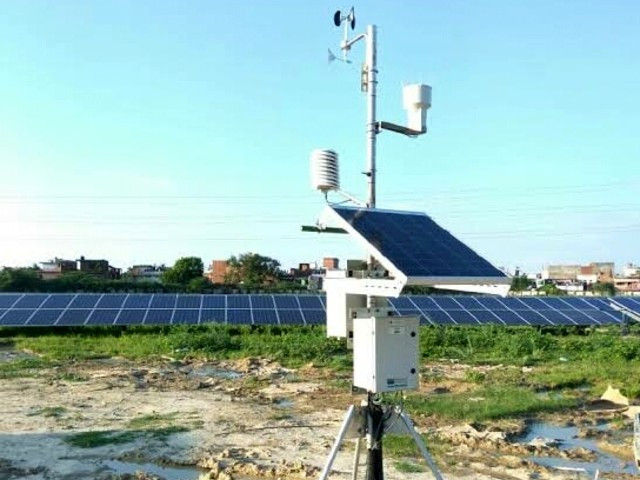 ---
KARACHI:
With monsoon season on the horizon, an Automatic Weather Station (AWS) was installed in Karachi on Thursday to monitor the rainfall situation in the port city at a faster rate.
The modern weather station was installed in collaboration with the Japan International Cooperation Centre (JICC) at the Pakistan Meteorological Department's (PMD) observatory near the Old Terminal in Pehalwan Goth locality.
Met department Director Sardar Sarfraz told The Express Tribune that 45 automatic weather stations would be installed across the country with the cooperation of Japan. "After Karachi, 17 automatic weather stations will be installed in rural Sindh and 27 in different cities of Punjab," he added.
Read more: Before the storm
He said that the next AWS will be installed in Lahore while the third one in Islamabad, adding that 45 AWS have been bought with Rs560 million. However, he said, a large portion of the sum was financed by Japan.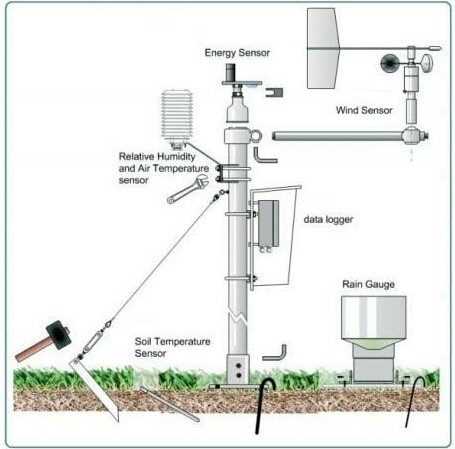 The Met director said that the weather station will work in conjunction with an analogue observatory installed in the past.
According to Sarfraz, existing observatories were able to obtain rainfall data for one-hour or three-hour rain but with the automatic ones, a record of even 10-minute rainfall can be acquired which will be transferred to the server.
Also read: New doppler weather radar activated in Karachi
He said that meteorological department engineers have been trained by Japanese experts.
He further said that the AWS will be installed by Pakistani engineers in Badin, Mithi, Thatta, Jacobabad and Dadu districts of rural Sindh except for Hyderabad.
It is not clear whether the AWS installed in the city will be operational before the monsoon or after the monsoon rains this year.