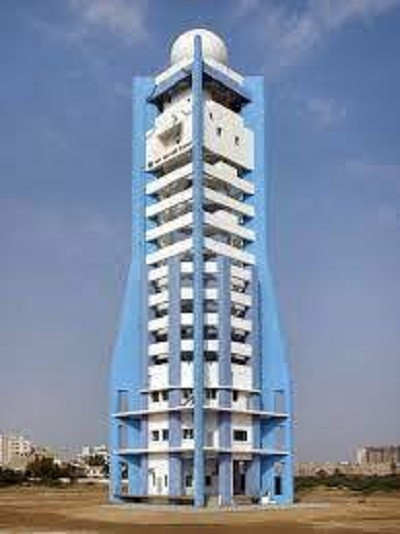 ---
KARACHI:
The Pakistan Meteorological Department (PMD) on Friday activated a modern doppler weather radar in Karachi after a period of 30 years.
The doppler radar is capable of forecasting rainfall in a radius of about 450kms and strong winds in a radius of about 200kms.
The new radar, which was built at a cost of around Rs1.58 billion, is also capable of providing timely reports of cyclones and other tropical storms in the Arabian Sea and Bay of Bengal regions.
The PMD department had also provided a link to radar imagery on its website. The weather device would be able to detect conditions much faster as compared it its analogue predecessor which was installed in 1991.
The new device was supposed to be activated before the monsoon rains of 2020, however, due to the pandemic, the operation was delayed.
According to met department Director Sardar Sarfraz, the new radar has twice the wavelength as compared to the analogue equipment, which had about a wavelength of 10cm.
"Unusual activities including thunderstorms, cloud masks and others can be observed simultaneously from the east, west, north and south with the new doppler radar," he said.
He added that the state-of-the-art device would also be able to predict rainfall in advance, in both millimetres and centimetres, two to six hours before its occurence.
Read more: Karachi weathers hottest day of April since 1947
"This will facilitate town planning and forecasting for rainwater discharge. It would also detect passing weather systems near the city," he added.
Sarfaraz further stated that the radar would also be helpful for the aviation industry as it would be able to gauge strong winds.
"Flights and ships will be protected from hazards. The system of international shipping and shipping traffic forecasting will be improved. A quick warning will be possible in case of storms, rains, hot weather and other weather disasters," he added.
He added that fishermen will also be warned of inclement weather conditions and storms.
"People living in the coastal areas of Balochistan and Sindh will be provided with accurate forecasting and warning," he said, adding that the new radar would reduce the loss of life and property due to natural disasters in Pakistan.