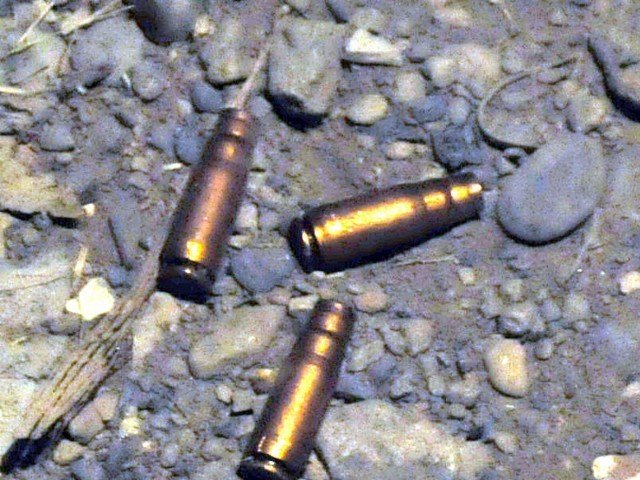 ---
KARACHI:
A woman was shot dead by her husband after a domestic dispute at their home located near Jamia Bazar Jungle School in Baldia Town on Monday. The body was taken to the Ruth Pfau Civil Hospital for medico-legal formalities and was identified as that of 35-year-old Erum Shehzadi.
The deceased was mother to three children. Ittehad Town SHO Zafar Ali Shah shared that Erum was gunned down by her husband over an alleged family dispute. The suspect managed to escape, taking his three children along with him. He later dropped them at a relative's residence before fleeing.
Shah shared that the police had contacted one of the deceased's relatives who reached the hospital. Further information is being gathered from him.
Meanwhile, the body of a girl was recovered above a dam near a Christian cemetery in the Zaman Town police limits. The girl had been gunned down. Police reached the site, took the body into custody and shifted it to the Jinnah Postgraduate Medical Centre (JPMC) for medico-legal formalities.
SHO Zaman Town Farooq Sanjarani shared that the identity of the deceased, believed to be in her 20s, could not be determined. Information was being gathered to help identify the victim.
Police took two bullet casings, recovered from the crime scene, into custody and are investigating the matter from different angles.
Published in The Express Tribune, June 1st, 2021.