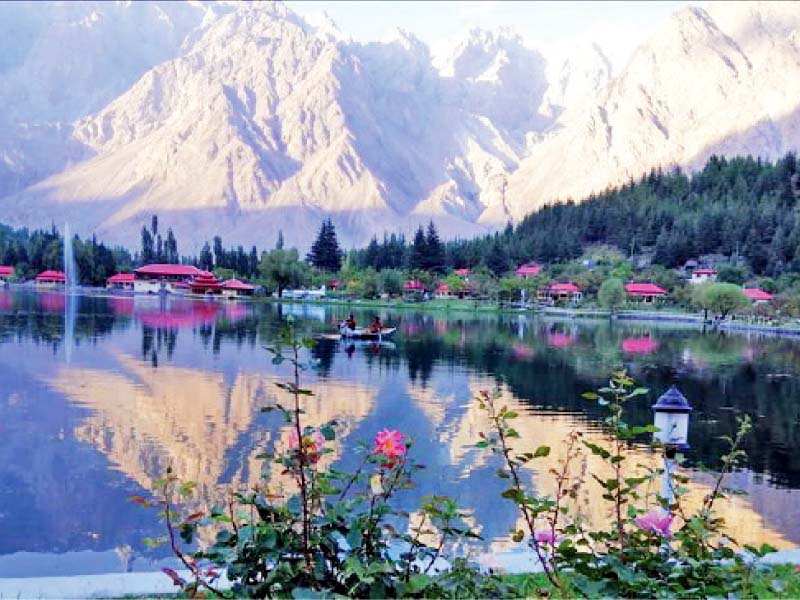 ---
ISLAMABAD:
Pakistan Tourism Development Corporation (PTDC) on Saturday said it will formulate National Tourism Strategy 2021 - 2030 and Action Plan 2021- 2025 to promote tourism in the country at the national and international level.
The comprehensive roadmap, which has been envisaged by Prime Minister Imran Khan, will be devised after all provinces, Azad Kashmir and Gilgit-Baltistan, and national tour operators have extended their suggestions, informed sources told the Express Tribune.
PTDC Managing Director Aftab Rana said that Pakistan had some of the most beautiful places in the world. "As the law and order situation in the country has improved, the confidence of foreign tourists has increased," he added.
More developed countries have been confronted by serious challenges posed by the pandemic but tourism in Pakistan is booming, he said.
In the first phase, PTDC motels will be run under a public-private partnership and the proceeds will be spent on new projects.
The strategy will include training of PTDC employees in national and international institutions, launching updated introductory books in nearly 100 countries, e-visa facilities for tourists flying from 50 countries, including China.
The PTDC Managing Director said the new strategy would prove to be a revolution for the tourism sector in the country, adding that the PM would soon announce the new tourism vision himself.
He said this is the first time that the private sector has been included in any such initiative. He said the government looks forward to a diverse flow of tourists as Pakistan is home to many important historical Buddhist and Sikh sacred sites.
"These places are open to foreign tourists and people of faith," he said, adding "The Kartapura corridor is a shining example of this".
Earlier, The National Command and Operation Centre (NCOC) issued a set of guidelines for the visitors and planners of the tours to the tourist spots, opening them under strict coronavirus standard operating procedures (SOPs).
On May 19, the NCOC, which supervises the government's unified strategy to stem the spread of the global pandemic, dropped several restrictions it had imposed during the Eidul Fitr holidays earlier this month.
The NCOC guidelines for the tourism sector stipulate that only healthy people will be allowed to visit. For that purpose, the hotel and guesthouse managements must demand a negative coronavirus test report and a national identity card from the guests.
After June 1, hotel staff will not book rooms for any person over the age of 50 years without a vaccination certificate, and after July 1, the presentation of vaccination certificate would be mandatory for every visitor over the age of 40 years.
The visitors would fill a health declaration form at the entrance of the tourist spots. The visitors would be required to carry sufficient quantity of face masks and sanitisers. All travellers must wear masks at every tourist destination, the guidelines said.