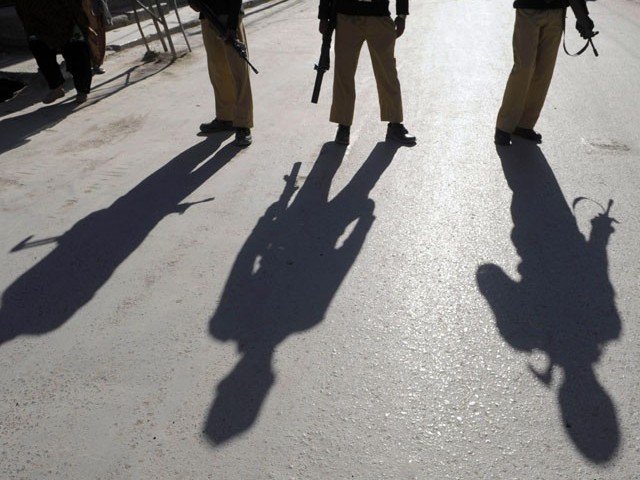 ---
SITE Industrial Area has become a hub for robbery and the police is not paying attention to bandits roaming freely in broad daylight. This was claimed by SITE Association of Industry Abdul Hadi on Tuesday as he expressed deep concern over the rising crime rate in Karachi's largest and oldest industrial area.
He appealed to Sindh Chief Minister Murad Ali Shah, Sindh IG Mushtaq Mehar and Karachi Police Chief Imran Yaqoob Minhas to take serious notice of factory robberies and snatching and stealing of equipment from parked cars in the SITE Industrial area.
He urged effective strategies to deal with the criminals. Informing the Sindh government and senior law enforcement officers about the situation, Hadi stated that the police department was not paying any attention robbery, looting and street crime.
He complained that the situation had reached a point that bandits roamed freely and no one was there to take action.
Those who take out cash from the banks are unsafe. Even cars parked in lots are not safe because incidents of breaking windows and stealing goods have become commonplace," he pointed out.
The SITE industrial area seems to have been orphaned and the community is at the mercy of looters." He said despite informing the police department about the situation, no action has been taken to curb crime. Hadi regretted that the industrial community's confidence in law enforcers was fast diminishing.
He said top police officers used to be seen on the ground when any incident took place in the past. However, that is no longer the case, he said. "This culture has to be changed. Unless top officers come on the ground and get out from the cold rooms, lower level police officers and officials will not do justice to their duties.
Controlling street crime
Newly-appointed Karachi Additional Inspector General of Police Imran Yaqoob Minhas ordered strict strategies to control street crimes in the megalopolis. He said curbing such incidents was the top priority of Karachi police.
Right after assuming office, the Additional IGP held meetings with senior officers and ordered these measures, claimed a police spokesperson.
Minhas said he would pay surprise visits to review the performance of station house officers in the city. The Karachi police chief said negligence towards the implementation of Covid-19 SOPs would not be tolerated and warned of strict departmental action against SHOs failing to fulfill their responsibility.
Minhas urged his officers to maintain a friendly attitude with public and ensure mutual cooperation. He said the investigation department was the backbone of the police and ordered the review of steps for its improvement.
The police chief urged the investigation and operations departments to coordinate all the way from joint registration of cases to the arrest of accused and execution of sentences by courts. He told the traffic police to take full action against encroachments and illegal parking. He also directed junior officers to be polite with people during road checks and at police stations.
*With additional input from DNA
Published in The Express Tribune, May 12th, 2021.
COMMENTS
Comments are moderated and generally will be posted if they are on-topic and not abusive.
For more information, please see our Comments FAQ